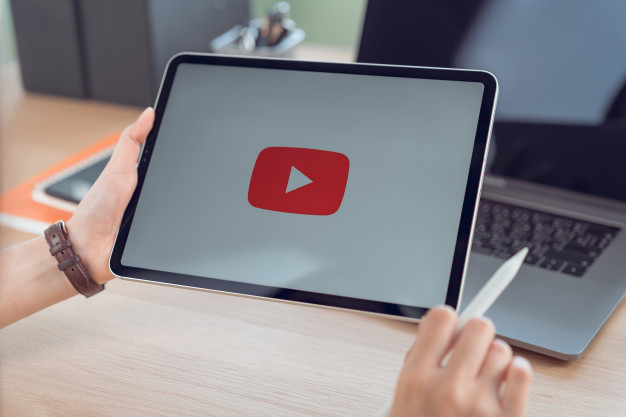 Personal Finance and Investing have always been areas where we would love to learn more about, so as to keep a track of our finances and to invest them in the right financial assets. Yes, there are books which guide you on the subject matter, however, with technology and the internet filling every crevice possible in our lives, it becomes a lot easier to just watch and listen to the best people talk on investment and personal finance. There are many YouTubers who discuss these concepts in a very simple manner and this article will list out 20 such channels on YouTube that you could follow in order to learn all you need to know about investing and personal finance.
1. AssetYogi
The channel has been founded by Mukul Malik. This channel covers all you need to know regarding investments, money, and business in a very simple manner. The channel is a great one for beginners as well as advanced learners. The channel has about 2 million+ subscriber.
2. FinnovationZ
This YouTube channel is managed by Prasad Lendwe. This channel has short animated videos on the basics of mutual funds, the stock market, book summaries, etc. You can check this website too if you wish to learn about investments. His channel has 1.45 million subscribers.
Pranjal uploads a lot of videos on investing, mutual funds, stock analysis, etc. in conversational Hindi. His channel has above 2.4 million subscribers. He has founded the Finology website as well where he offers workshops, courses, etc. He also explains stock markets and the basics of the market.
4. Nitin Bhatia
Nitin channel focuses on investing and stock trading but he also talks about real Estate and Personal Finance. He creates the videos in conversational Hindi. He has a follower count of 9 Lakh+ subscribers. He is a stock trader by profession and he not just shares his views but also answers questions of retail investors' questions. If you want to learn a lot about the stock market, this is the channel for you.
Sunil creates videos that teach you technical analysis, human psychology, trading, etc. The videos are created in conversational Hindi. The channel has more than 7 Lakh+ subscribers. He is a Stock Market Psychologist and his videos are very engaging and follow the story-telling narrative style.
The videos on this channel relate to technical analysis, current news, stock charts, stock market patterns and are created in conversational Hindi. He also does a fundamental as well as technical analysis of some good quality stocks. A lot of videos are uploaded in a day that tracks major events and stocks of the day. If you want to stay updated every single day regarding the stock market and various changes taking place, you know where you need to head.
This channel is all about investing in the stock market and the videos are in English. The videos are mainly on fundamental analysis and there are a few on technical analysis. There are different topics covered by Rachna in a simple manner. This channel uploads videos on technical analysis, stock charts, and a lot more. The channel has about 2.3 million+ subscribers.
This channel is managed by Mandeep Gill and Rishabh Jain. It began as a channel that focused on Labour Laws for employers, employees, & HRs. The channel has more than 1.6 million+ subscribers. Now the channel covers various aspects of finance, stocks, business, and career.
9. TaxGuruji
This channel simplifies the concepts of Income-tax,  Goods, and Services Tax (GST), etc. The language used is very simple and easy to understand. If you need to know the latest updates on the reforms, this is one place you should not miss. The channel has about 8.3 lakh+ followers.
This channel has many simple investing videos in conversational language and covers the stock market, taxes, mutual funds, and various investment options available in India. Their videos are very simple and can be easily understood. The channel has around 4.7 lakh+ subscribers at present. Their content focuses on educating and simplifying the concepts of personal finance.
11. MoneyFront
This channel aims at offering a simple explanation of the concepts of finance, the markets, the investment options available, etc. In addition to these videos, it also keeps you updated on the current financial trends, offers advice on the investment options, helps you select the best investment for yourself, etc. The videos are in Hindi and are very simple to understand. It also has videos on other ways of earning income, which is a must-watch.  At present, it has around 4.51k+ subscribers.
12. The Urban Fight
The videos on this channel are a mixed lot. However, there are many good videos for beginners like how to grow your money, become financially independent, choose the best insurance policy, buy and sell shares, open a Demat account, etc. The videos are in English, they are very simple and effortless. The channel has over 2.3 million+ subscribers and you must definitely check it out if you are a beginner.
13. FreeFinCal
Freefincal has videos that discuss the management of money in simple terms. Some of the videos are in English and very easy to understand. Dr. M. Pattabiraman is the founder, author, and managing editor of the blog freefincal which is associated with this channel. He uses data to create insights that a common investor can use. His videos cover various topics such as mutual funds, stock markets, and he also focuses on specific funds. At present, the channel has about 45.5k+ subscribers.
14. Varun Malhotra
Varun Malhotra has a lot of videos related to Passive Investing as well as index funds. Varun Malhotra runs a paid Financial Literacy program known as FLIP.  Since year 2010, Varun Malhotra has trained more than 500,000 Investors, including the 250,000 strong BSF. His videos are on stock market investments, economy, tax saving, investment options, and mutual funds. Varun Malhotra has over 3.5 lakh+ subscribers.
15. BWealthy
B Wealthy is founded by Swati Kumari who is an Ex CNBC Awaaz Anchor. Her videos cover aspects related to personal Finance  Mutual Funds,  How to get rich, Retirement planning, how to choose investment options, etc. Her videos are mostly in Hindi and are very simple enough for a layman to understand the topics. At present, she has about 3.8 lakh+ subscribers on her channel.
16. Elearn Markets
 Elearn Markets is one of the best channels on YouTube to learn all that you need to know about the stock market in India. The videos cover topics on financial literacy, fundamental analysis, stock market trading, technical analysis, and much more. At present, they have about 4.8 lakh+ subscribers on their channel. The founders have created a stock analysis app known as Stockedge, which is the highest-rated app and most downloaded app.
17. Ghanshyam Tech
Ghanshyam Yadav who is a trader as well as a trainer in the stock market runs this channel. This channel concentrates on trading in the stock market and technical analysis. You will be able to get videos on charting software, Technical analysis, Nifty Trading, Candlestick patterns, and a lot more. At present, the channel has about 2.1 lakh+ subscribers.
18. Market Gurukul
The channel is being managed by Mr. Edward. This channel is amongst the best technical analysis channels on YouTube which is in Hindi. The videos are on Indian Stocks, Forex Trading, Commodity trading inclusive of Money Management, Trading Psychology, in addition to the hardcore Technical Analysis. The channel has about 4.6 lakh+ subscribers, and you will definitely become an expert in trading if you watch these informative videos.
This channel has videos related to Stock Market Learning, Corporate Action in Stocks like Dividend, Bonus issue, Buyback, etc. As a beginner, make sure you check out their videos, as you can learn all about the stock market and get a Fundamental and Technical Analysis related to certain Stocks. Investaru helps beginners in their journey of wealth creation through the Stock Market. It has about 1.4 lakh+ subscribers.
20. Trading Chanakya
Trading Chanakya is amongst the best channels to learn about technical analysis. This channel has a lot of basic as well as advanced videos pertaining to technical analysis. Through this channel, you can learn strategies on how to trade on the stock market. It has about 3.2 lakh+ subscribers.
Conclusion
If you have no idea about finance, commerce, and do not have any background in this subject, or do not have people around you dealing in the stock market, then, it is quite possible that you will not be aware of the terms used in stock markets, finance and would have no idea how to manage your investments and how to trade. Also, being in the beginner stage makes it quite tough to gain mastery over every area. However, with the help of the various YouTube channels listed above, you can easily find mentors who could guide and assist you in the journey of personal finance and investments. You can watch the videos and understand the concepts, however, it is advised to be original and has your unique style of investment. Additionally, make sure you read the current news, follow the markets, study, and research on companies simultaneously, as this will make your decisions much better. Hope this article helped you find the best YouTube channel for personal finance and investing.