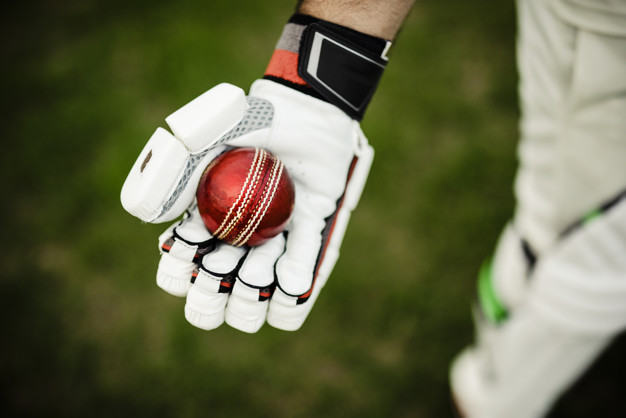 The Indian Premier League season is back. While it doesn't feel the same as the previous seasons, thanks to the pandemic, it is undoubtedly that time of the year once again when we are glued to our television sets. But apart from the entertainment provided, these matches are a goldmine of tips that can help us achieve our financial goals.
Whether you support Royal Challengers Bangalore or the Mumbai Indians, we can learn some valuable financial lessons from IPL.
1 – Believe in risks and rewards
The game of cricket thrives on taking risks and getting rewarded in return. If you pay close attention, you will see that every season, the team captains try out different batting orders or play different bowlers to surprise the opposition. These risks pay off when a team wins.
Similarly, when it comes to financial planning, you have to be ready to take risks. Know your risk appetite before you start investing, but don't be afraid to step out of your comfort zone. Sometimes, high risks will get you higher returns.
2 – Stay consistent
Every successful cricketer is consistent and disciplined. Consistency helps to build momentum and can be the defining factor between tasting success and failure. Similarly, every investor should learn the importance of staying consistent with investments.
But the buck doesn't stop here — also check for consistency in the performance of your investments. If any asset is not consistently performing well, it is time to remove it from your portfolio.
3 – You can always do with a little coaching
What is common between MS Dhoni and Sachin Tendulkar? Apart from being fabulous batsmen, they attribute their success and mind-blowing performance to their respective coaches. Every team playing at the IPL enlists the help of a good coach to provide direction and guidance.
Similarly, in the world of personal finance, coaching from your investment advisor can make a massive difference to the outcomes. An investment advisor like Moneyfront warns you against the potential pitfalls and helps you pick the right investment options based on your profile, investment goal, and risk appetite.
4 – It is ok to switch off
What follows after an exciting match? A party for the IPL players to let their hair down and come back to the pitch with full vigour. Sometimes, players even take strategic breaks during the season to recalibrate. Similarly, as an investor, it is important to take time off. Don't over think about your investments. Treat investments as a part of your life but don't make them overpower your life, especially when they are not performing as expected.
5 – Have the right portfolio
The secret behind the success of every IPL team is the right combination of bowlers, batsmen, fielders, and wicket keepers. Just like that, you need to have the correct selection of assets in your kitty. Keep a well-balanced and diversified portfolio to make the most of your investments.
Conclusion
We hope that these lessons help you to plan your finances better. Always remember that your attitude towards your investment is instrumental in determining the outcome. Trust your financial advisor who can help you to make the right decisions. And above all, make it a point to enjoy your journey as much as you enjoy a game of cricket.