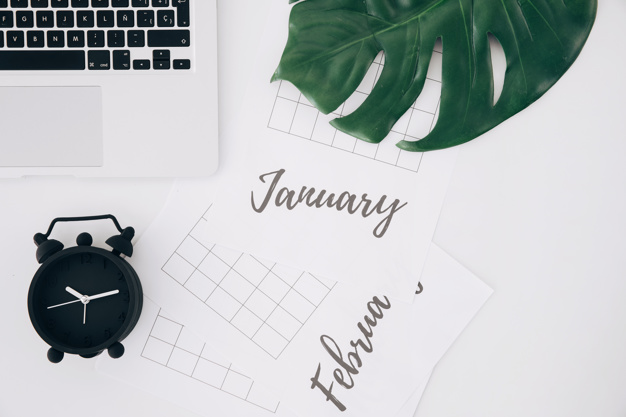 A new year and a new decade is bound to bring with it a ray of hope and optimism. As for January 2020, the month brought with it quite a strong glimmer of hope along with some trailing sentiments of gloom. Read on to get an idea of the pulse of the economy as gauged from the numbers coming out for January 2020:

1. Retail inflation at an almost 6-year high
At a whopping estimated figure of 7.40% in January 2020, India's retail inflation is not just at a slightly elevated level from the 7.35% of December 2019 but also the highest since May 2014! Food remains a major category contributing to this number, despite the fact that there was a decline in some vegetable prices. Even a 10% decline in India's biggest exported commodity of oil could not prevent this high figure at 7.40%. Where is the hope, you ask? Well, from here, we do believe inflation should start petering down.

2. Mutual fund industry AUM hits an all-time high
If you want to see optimism in January 2020, mutual fund net inflows are the number to focus on as the overall mutual fund industry touched an all-time high Assets Under Management of Rs. 27.85 Trillion. Net inflows in equity funds showed a 75% uptick from Rs. 4,499 Crores in December 2019 to touch a 5-month high of Rs. 7877 Crores in January 2020, amply aided by Rs. 8,532 Crores via SIP. Investor sentiment in the debt assets also seems to be improving with debt funds also managing to attract a healthy inflow. Looks like quite a few investors agree with us when we say, Mutual Fund sahi hai.

3. PMI manufacturing index
Recently, the Finance minister mentioned about how the PMI manufacturing index has been on the rise over the last 3 months. This is an important factor indicating the direction of the economy. To understand it better, check out how Investopedia defines PMI or "The Purchasing Managers' Index is an index of the prevailing direction of economic trends in the manufacturing and service sectors. It consists of a diffusion index that summarizes whether market conditions, as viewed by purchasing managers, are expanding, staying the same, or contracting". Considering the fact that India's PMI Manufacturing index has increased from 51.2 in November 2019 to December 52.7 in December 2019 and 55.3 in January 2020.

While it does show a promising trend of economic expansion, it remains to be seen whether the coronavirus situation in China turns out to be a threat or an opportunity for India when it comes to manufacturing.

4. Forex reserves hit an all-time high
In the week ending January 31, 2020 India's forex reserves hit an all-time high of $471.4 billion on the back of aggressive buying by the RBI. There are a couple of implications of this move. One, this prevents the Indian rupee from strengthening, a teeny bit like the artificial value maintained on the Chinese Yuan for the last few years. Two, this should ideally allow for greater rupee convertibility on the capital account, considering the infusion and liquidity of rupee being pumped in the market. This conversion is an important factor when India finally goes to the international bond markets for government borrowing. Three, this also helps defend the economy against any sudden foreign exchange outflows. In some ways, it will act as the emergency fund to cover 12 months of our import bill, in case of any unforeseen situational changes.

5. GST revenue collection crosses Rs. 1.1 Trillion
In January 2020, the GST revenue collection crossed Rs. 1.1 Trillion, making it a hat-trick of three consecutive months of crossing Rs. 1 Trillion collection. This development is in line with the planned target set by Revenue Secretary Ajay Bhushan Pandey. While the entire GST collection has shown an increase of 8% over January 2019, this spike is heralded by a 12% growth in domestic GST collections whereas Integrated GST or IGST has contracted by 3%. The department has an ambitious target of collecting Rs. 1.25 Trillion in March 2020 on the back of cracking down on tax evasion as well as instances of fraudulent ITC or Input tax credit. Going by the current trend, we should reach close to the number in the next two months.

Well well well, the year 2020 seems to have started with just the right levels of hope and optimism buoying in those numbers. Is there any economic development in January 2020 that piqued your interest? Let us know in the comments below.