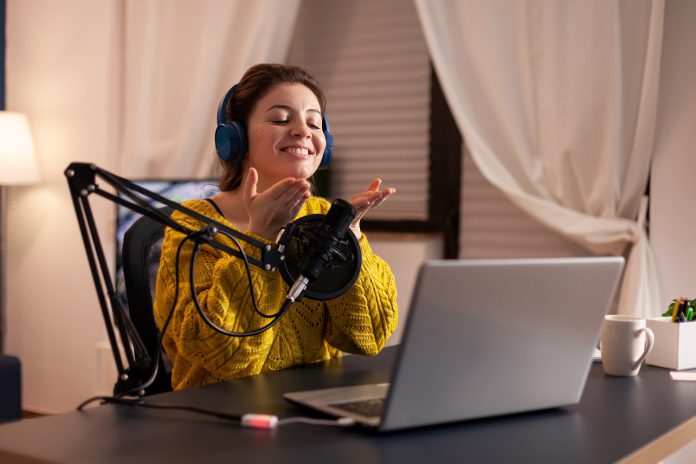 If you are looking to curate your Instagram feed with accounts that can provide valuable information about the world of finance, we have you covered. Here are 50 accounts you should follow to stay on top of your game :
Anupam Gupta is a Chartered Accountant based in Mumbai who regularly posts about financial content on his Instagram page. He also holds online sessions to help those who want to become experts in the field of personal finance. Anupam Gupta is also the brain behind a popular personal finance podcast, Paisa Vaisa, where he talks to founders of the hottest fintech startups and senior executives from the BFSI industry.
Nidhi Nagori is a CA, CPA, CISA from India, who currently works as an Investment Banking professional in Toronto, Canada. Her Instagram account is a carefully curated feed about updates from the finance world. She also leverages her global experience and shares a lot of educational content and tips to help immigrants find their dream careers.
A special correspondent on CNBC Awaaz, Kavita's Instagram account is full of useful tidbits about personal finance. A lot of her content is presented with 15-second video clips making it incredibly easy for her followers to take their first step towards financial literacy. She is also a money coach and hosts a popular show Your Money on CNBC Awaaz.
If you want to have information about the Indian stock market at your fingertips, this account is a goldmine. You can also find a lot of curated content on their feed, and they do an excellent job of converting valuable financial data into an Instagram post.
Want to stay updated about the latest developments in the business world and financial sector? Don't forget to follow Shereen Bhan's account, who is the Managing Editor of CNBC-TV18 and Series Editor of 'Young Turks'. She is also a prolific news anchor and her experience of over 15 years makes her account a great resource to learn more about India's economic and business landscape.
Sharan Hegde is a 25-year-old management consultant with PwC in Bengaluru who runs a popular Instagram account called 'financewithsharan'. He has 305,000+ followers and shares personal finance content to help young millennials achieve financial freedom. He regularly uses a one-person skit format to talk about various personal finance topics and simplifies it for his audience.
Neha Nagar is the founder of Taxationhelp.in. On her personal Instagram page, she posts content about financial planning, business strategies, and Bitcoins. She also posts reels to break down complex topics like IPO allotment and circuit limit rules in BSE for her audience.
'Askthatfinanceguy' is the Instagram handle of the Head of Digital Business at DSP Mutual Fund, Gaurang Sanghvi. As his bio rightly points out, all of his content is an honest conversation about money and investments. Sometimes he also shares his tweets in the form of feed posts. Lately, he has been posting a lot of reels to share nuggets of wisdom on personal finance.
Are you a fan of the book 'Rich Dad, Poor Dad'? Then you cannot afford to skip this account of Robert Kiyosaki, the brains behind the book. He shares a ton of personal finance and business advice on his account and even has a number of IGTV videos on a variety of topics.
Ramit Sethi is an American personal finance advisor and the author of the New York Times Best Seller I Will Teach You to Be Rich. Through the content shared on his Instagram account, he helps his audience to get their finances in order and inspires them to adopt a long-term holistic attitude towards money management. The mantra behind all his content on Instagram is the same — always spend more money on things that bring you joy and less money on things that don't.
True to its name, Trader Dost, is your friendly neighborhood finance influencer account on Instagram that posts about trading and the stock market. Vishal Kumar, a NISM certified stock trader and analyst, is the man behind this account. The account stands out for the sheer number of useful infographics that provide detailed insights into the world of stock trading.
A chartered accountant by profession, Paritosh educates millennials about all the financial adulting that schools forgot to teach them. He dishes out actionable financial advice which is beginner-friendly. You can find multiple infographics on his feed that discuss various aspects of making the right investments and managing your money.
Ankur Warikoo is an entrepreneur and angel investor who shares personal finance advice for young millennials, among other things. He also talks about business and personal failure extensively. Although he posts videos on YouTube, he has a massive following on Instagram due to his candid confessions about his mistakes with money.
This husband-wife duo, who has been featured in Forbes 30 under 30 earlier this year, creates content to generate an impact on the ground level. Even though they don't exclusively talk about finance, they regularly share a lot of informational posts on the financial situation of India. 
Lavanya Mohan posts about banking tips, investments, and personal finance. From cryptocurrency to learning the best ways to build your emergency fund, Lavanya's Instagram page will tell you all.
Jeremy Schneider is the founder of the Personal Finance Club. On his Instagram page, you will find a host of investing tips. He sold his company six years ago and banked USD 2 million which he has since re-invested to double his net worth.
If you need quick tips on personal finance, head to The Finance Bar, a premier personal finance suite and a mobile hub that offers coaching services. Marsha Barnes, the brain behind The Finance Bar shares a goldmine of information to guide you on your journey to financial wellness.
Monika Halan is a celebrated author and journalist. On her Instagram page, you will find everything you should know to take charge of your finances.
Avanne Dubash is the Principal Research Analyst with ET NOW and also a financial markets anchor. Her posts are usually around the finance sector.
Chelsea Fagan is the brain behind The Financial Diet, a Manhattan-based, all-women media company that is obsessed with money and how it impacts our lives, and how to cultivate a healthy relationship with it.
Tijori is a financial account that provides you with alternate data on companies across sectors and their supply chains. The information shared on the page makes it easy for you to find the perfect companies to invest in.
Looking to receive a daily dose of finance and know what the markets have been up to? Tune into this Instagram page and consume all the relevant news on the go.
Want to learn something new about finance every day? This is the page you need to follow.
Keep an eye on Sensex movement and get minute-to-minute information about the markets by following this account.
This Instagram page has been set up by a community of traders and investors and is aimed at newbie investors. If you are looking for ways to brush up on your investing skills, make sure to follow.
This Instagram page makes finance fun through its delightful memes. You can also learn about the top-performing stocks in every segment so that you know what is the status of the market.
Look out for their interesting content around finance and investment that will educate as well as entertain you.
This Instagram page is all about cool tricks to sustain yourself in the stock market.
Looking for cool business stories? Check out this handle that features finance updates around the world and some super inspiring business stories.
Learn everything about the world of finance, thanks to the easy infographics and stories.
Get all the information from the world of finance by following this handle. They also post the high-performing stocks to help you make the right investment decisions.
This account is perfect for new investors who want to learn the basics of finance and stock market investment.
On this handle, you will find a lot of information about the stock market to make the right investment decisions.
Run by Bola Sukunbi, CEO and founder of clevergirlfiance.com, this account provides women with cutting-edge financial advice and quick solutions.
This page is run by Kumki Love, a financial counselor who loves giving practical and easy budgeting solutions and inspires women to take control of their finances.
Follow Gurpreet Saluja who is an Investment Professional who shares quick tips on rule-based investment on his Instagram handle.
This page is curated by Anmol Sharma and is dedicated to updates on investments, finance, and business strategies. The cool carousel posts make it easy to follow even the toughest concepts around.
At age 19, Anthony O'Neal was homeless and $35,000 in debt. He dishes out mic-dropping financial advice to help you become debt-free.
Rachana Ranade can help you become financially literate and learn all the nitty-gritty of stock markets.
Swati Kumari is the founder of B Wealthy and helps people to manage and grow their finances. You will find a ton of advice on growing wealth to live the life you always wanted.
Brittney, a Certified Financial Planner, is also the CEO of Financially Wise Women. Through this page, she aims to help people plan their finances more efficiently and become financially responsible.
Farnoosh Torabi is a financial journalist and a leading personal finance expert who also hosts the daily podcast 'So Money.' She motivates her audience to lead a rich and fulfilling life by sharing personal stories and tips to achieve financial success.
They run a page called FinCocktail which can give you all the information you need to know about personal finance and financial markets. Whether you want to learn the basics of personal finance or figure out what type of mutual fund you should invest in, FinCocktail is definitely a handle you need to follow.
An ex-investment banker, Anushka's Instagram page is full of interesting content related to cryptocurrency, stock markets, making money multiple business channels, and everything else that can impact the financial markets.
Pranjal Kamra is the Co-founder and CEO of Finology Ventures Pvt. Ltd. and the Instagram page of Finology is a minefield of information about various aspects of personal finance. Right from tidbits about the financial markets to more focused advice for your investment strategy, this is one page you cannot afford to miss.
Anamika is a chartered accountant who shares actionable personal finance tips for millennials. You can find a ton of engaging reels on her page that break down complex topics such as taxation on gifts and foreclosing a home loan.
At 21 years, Disha is the youngest finance influencer on this list. On her page, you will find tips to make, save, and invest money. She posts a lot of bite-sized reels, which makes it incredibly easy for beginners to dip their feet in the world of personal finance and start their journey.
He is one of the must-followed finance influencers on Instagram who is a Master of Personal Transformation to empower people to be the best they can be. You will find a lot of insights, tools, hacks, and methods for doing things right in life – including handling your finances.
Emma Edwards is the creator of The Broke Generation, a resource for Millennials and Gen Ys who want to master the art of staying financially fit. As Emma is a recovering spendaholic, the tips that she shares for being smart with money comes from her personal experiences.
Cindy runs a page called Zero Based Budget where she shares her hard-earned personal finance tips and her life as a lawyer and budget coach. She paid off a student debt of USD 215K in 48 months and wants to help other millennial women achieve financial freedom.