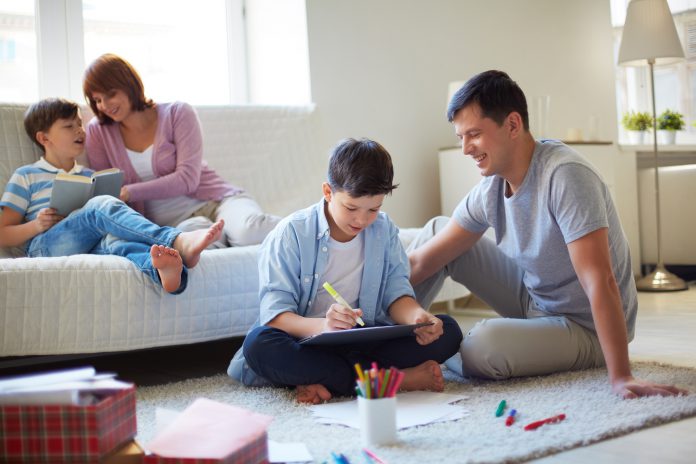 Managing money between family members can be tricky, especially when it is the sibling in question. Even though you may share some genes, you may still not have the same approach to money. Often, this can result in uncomfortable conversations and create a tense environment.
Here are some tips to keep in mind so that you can talk money with your siblings without breaking into a fight every single time:
1 – Don't undermine the importance of having clear communication
When it comes to managing money between siblings, there is nothing better than having an open and honest conversation. Probably, you and your sibling may not be in the same financial situation. So even before you get into specifics or discuss a particular investment plan, lay down the basics on the table. Doing so ensures that no one feels uncomfortable or forced to spend more than they can.
Let's say you want to take a holiday with your sibling, and you are aware that your sibling doesn't like to incur a lot of debt on their credit card. On the other hand, you have a bigger budget, and you are also comfortable using your credit card. So instead of forcing your sibling to spend more than they want to or deciding to skip the trip entirely, talk about the total budget upfront so that you can pick something that's suited to both of you.
2 – Show you care but don't invade their privacy
At the end of the day, finances are personal. Even though you may be the elder sibling with a lot of financial wisdom to share, you cannot do it at the cost of breaching the privacy of your sibling.
You may be worried about how your sibling is managing money but do not overstep your boundaries. Offer to help them create a financial plan only if they ask you to. If you really want to help, you can offer to look over their debt repayment plan or suggest the credit reporting agencies from where they can obtain their credit scores for free to stay on top of their finances. If there are books that have helped you take care of your finances better, you can even recommend those to your sibling. The bottom line is remembering to strike a balance between your concern and their privacy — their privacy shouldn't be compromised, no matter how pure your intentions are.
3 – Know your priorities 
Having common financial goals will help you manage your money better with your siblings. It will also keep unnecessary arguments at bay. So start by evaluating what the pressing financial concerns you both need to address together are. For instance, if you have aging parents and need to appoint a nurse to look after them or move them to an assisted facility, know that you are working towards them and speak to your sibling accordingly to sort out the finances. Be careful about where you spend your energy because it may look like there are a million battles to fight, but only a few are worth fighting.
4 – Never shame your sibling 
It can be tempting to give your sibling an earful about their reckless financial decisions. However, such an approach will only antagonize them further and do very little to help them. It's better to take a more loving approach so that your siblings feel comfortable conferring with you whenever they face issues with handling their finances.
If they ask you to help them establish a budget or advise them about ways to save more every month, make sure to understand their short-term and long-term financial goals before dispensing advice.
Try to keep emotions out of the discussion, as that can only lead to more heated conversations. If you find it impossible to do it on your own, be sure to recommend professionals such as Moneyfront, who can help your siblings come up with the right investment plan.
Final Thoughts
Having a chat about money with your siblings can be a rocky road. You need to approach it with a lot of patience and be diplomatic about what you tell them so that you avoid hurting their feelings. Follow the tips shared above to breeze through even the trickiest of conversations.