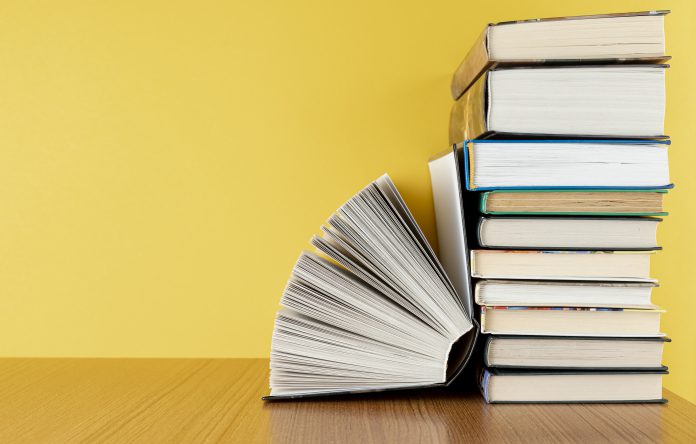 When we speak managing money, one essential skill which should be inculcated is that of personal finance. However, in order to understand how to handle money and how to use money to make more money, we need proper guidance from the experts. The best way is to rummage through the section in libraries and get some of the best books on personal finance. If this is not possible because of lockdown, you can always try e-versions of them. Since there are a lot of these available, a list of the 10 best books on personal finance has been compiled for you. These are easy-to-read books which explain the basics of personal financing, best ways of saving money and how to clear off your debts.

1. The Millionaire Next Door – Thomas J. Stanley & William D. Danko

This book is a great read for people who are just entering the world of personal financing, as it takes you through the basics of personal finance using some simple and consistent instruction. This is one book that will guide you in developing some good practices right from the start. This book teaches you the difference between the mindset of a millionaire and that of a normal individual. It shows you that how avoiding frugal habits and splurging on luxury are not necessary. The book speaks on how choosing the right job is essential to achieve success.

2. Psych Yourself Rich – Farnoosh Torabi

This book teaches you the relationship that lies in between yourself and money. Farnoosh beautifully explains how managing personal finances is influenced by the emotions of an individual. This book brings you back to behavioural finance. It helps you discover your weaknesses along with making the best use of your strengths so as to ensure that maintaining money becomes a stress free and organized process.

3. The Investment Answer – Daniel Goldie and Gordon Murray

Goldie and Murray, through their book -The Investment Answer, have offered a general guide for investors to capitalize by way of focusing on just five simple decisions. The book is very brief and very easy-to-read. It is amongst the most approachable books on investing and is definitely a must read. It is the perfect book for young investors who wish to cut losses. The author states that, before investing, a common individual should address questions like should they opt for professional assistance, what is the ideal strategy for asset allocation, how to diversify their portfolio and what is the best time to buy and sell.

4. Women & Money – Suze Orman

This book is a must read for every woman. It has been designed to empower women. Suze has written this book, so as to help and guide women to face all their challenges related to finance and helps them become financially strong. It teaches you how to take charge of your finances and use them wisely to have a secure future. It is quite an informative book and definitely a must have.

5. I Will Teach You To Be Rich – Ramit Sethi

Ramit Sethi comes up with a personal finance program of six weeks for all those who intend to take charge of their finance management. This book is quite extensive and you get the feeling of having attended a long seminar with an expert after having read it. Sethi emphasizes that a common man need not be an expert in finance; what matters is how he/she leads their life. The book bursts the myths on credit cards, speaks on budgeting, portfolio rebalancing, how to avoid reckless spends, and much more.

6. The Millionaire Mind – Thomas J. Stanley

The Millionaire Mind is aimed at all those people who have stored a considerable amount of wealth and who live in a way that exhibits their prosperity. The author states that for those who wish to move on to a better level in life, they must be able to get rid of their old-fashioned methods of thinking and should be able to adopt new ones.

7. The Automatic Millionaire – David Bach

If you dream of becoming a millionaire, then this book is apt for you! This book introduces the Latte Factor where you understand money and its influence. The author talks about how much of your income is wasted and how you could manage it better by spending your money in the right manner. This book helps you identify where your money is spent unconsciously and how those small tiny expenses could actually make you stronger financially. The concept of budgeting must include every expense that you have – payments, credit cards, bills, dinners, shopping, investment, etc.

8. The Money Book for the Young, Fabulous, & Broke – Suze Orman

This book has been written keeping in mind Generation Y or those in their 20`s. It provides ideas on general personal finance to generation Y. The author, through her book, states that in case you aren`t happy with the current job, look out for other jobs which fit your requirements. It talks on how students must repay their student loans at the earliest, how to understand a credit score, how to use credit cards sensibly, creation of an emergency fund, investments in mutual funds and other asset classes, etc. She also guides you on how to make huge purchases like a home, and even creating a retirement plan.

9. Debt-Free by 30 – Jason Anthony and Karl Cluck

This is a book that was created based on practical experiences of being loaded with debt. The authors offer their advice on how you can arrange your debt, and find ways of repaying off the debts quickly. The book is not very dull like the others and is a fun read, yet with insights and advice offered on how to be debt-free before you touch 30! You can learn all you need to know regarding credit, financing a car, health insurance, and taking care of other expenses.

10. The Total Money Makeover – Dave Ramsey
It is a marvellous book that acts like a guide on saving funds, how to begin investing, how to get out of debt, how to budget, how to build up an emergency fund, and how to be financially stable. The book teaches individuals to achieve financial stability and plan for various financial events in the future, in baby steps. It shares stories of those individuals as well as couples who have successfully accomplished these goals.

So this lockdown, you can look up these books, and become financially more secure.