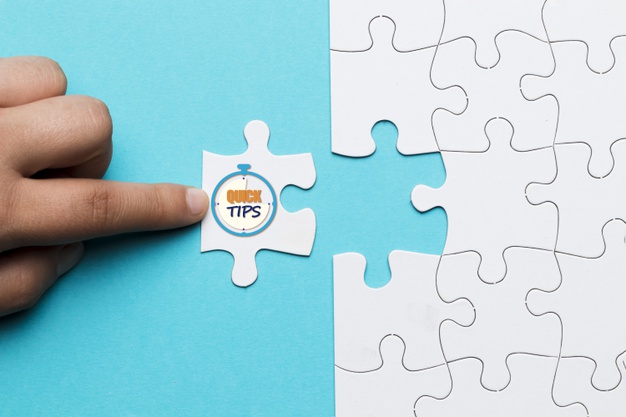 Unless you have been living under a rock, you are sure to have noticed the AMFI communication of "Mutual Funds Sahi Hai" and wondered whether or not to believe it or even try it out. While Mutual Funds are one of the easiest and safer ways to invest money today, if not done well or with the right expectations, it can go horribly wrong. There are enough retail investors out there who have burnt their fingers or seen someone do so, to then turn off completely of what can be a wonderful opportunity for wealth creation. If you are new to this, be sure to read the below 5 Tips for a Mutual Fund Beginner. While mutual funds invest in debt or equity, for the rest of this post, we will be talking about equity mutual funds but simply calling it mutual funds.

1. Understand the basics
When we buy anything for our use, we generally ask atleast 5 questions about it. If it's a dress then we check for the size, the fabric, the brand, the fit as well as the feel of it. Similarly, ensure you understand the basics of Mutual Funds before you invest. Mutual Fund is a way to invest in a diversified basket of company stocks, which are mostly traded in the two largest Exchanges in India – BSE and NSE. So, with a mutual fund, you get to be a micro miniscule part owner of multiple companies. Before investing in a mutual fund, check for the AMC, the historical trend, the category, the fund manager and some of the top stocks that it holds.

2. Know your purpose for investment and appropriate fund category
At one time, the mutual fund landscape was quite confusing with no specific categorization per se and most AMCs naming Mutual Funds in their own unique way. Today, SEBI has made this far more clear and uniform with a standardized list of categories as well as names and each AMC getting to operate only one fund per category. Understand the mutual funds and as per your time horizon and risk appetite, choose the appropriate fund category to start investing.

3. Start small through SIP to get a feel of the volatility
Ever tried the tiny samplers of new things that they have, free to taste in the super markets? Most of rush towards those, try them out and buy what we like. With Mutual Funds too, start with a small sampler like a Rs. 1000 monthly SIP, where in a systematic manner you would end up investing that amount every month. Once you see the movement of your investment over time, and get comfortable with it, you could then move to bigger amounts where you would be far more confident in taking calls for the investment.

4. Invest with a long term view
Equity as an asset class can be pretty volatile. However, in most cases the volatility is short term whereas over a longer term, equities mostly end up with the best rate of return over asset classes. When you invest for a longer time, not only do you ride out volatility but also give your money the benefit of compounding to grow over time. As an investor, you should ideally invest in Equity Mutual Funds with a minimum period of 3 years in mind when you would not need that money back.

5. Do not track your investments obsessively
This is one of the most important tenets of being a Mutual Fund investor. Unlike stocks, mutual fund NAV anyway changes once a day instead of by the minute. Even then, you run the risk of letting your emotions rule your actions when you check the NAV constantly and see it fluctuate by the paisa. Track your investments only occasionally to ensure you retain your sanity even when markets seem to zoom up or go down in a tizzy.

When used correctly, mutual funds have proven to be some of the most effective wealth creation investments over decades. Remember these five tips while you invest to do it right so that very soon you yourself could be chanting – "Mutual Funds Sahi Hai"