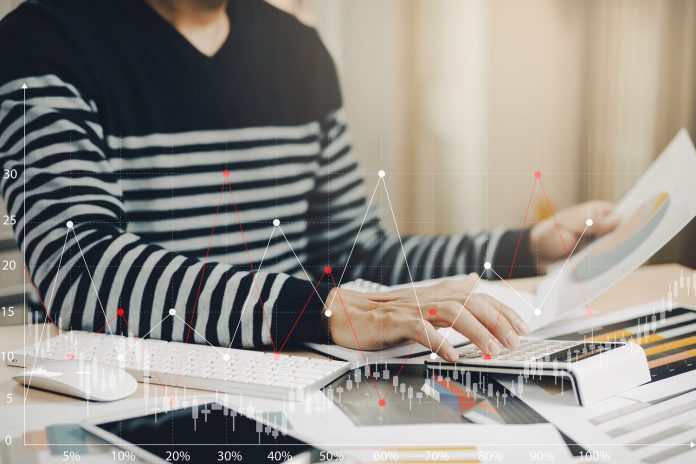 Across the globe, trading listed securities of companies is one of the most preferred investment options. Regardless of the experience levels of investors, thousands flock every day to put in their hard-earned money on stocks. The place where stocks are traded is known as stock exchanges. 
The Bombay Stock Exchange and NASDAQ are two leading stock exchanges in the world, and this guide tells you everything you need to know about how these exchanges stand up in comparison with each other.
What is the Bombay Stock Exchange?
The oldest stock exchange in India and Asia, the Bombay Stock Exchange, was established in 1875 in Mumbai by Premchand Roychand. It was earlier known as the Native Share & Stock Brokers' Association and became the first listed stock exchange in 2017. It also holds the title of being the fastest stock exchange across the globe, where the trading speed is 6 microseconds. the S&P BSE SENSEX, which is BSE's popular equity index, is a widely tracked stock market index in India. Other leading exchanges in Brazil, Russia, and China also track the index.
All transactions taking place on BSE are done via an electronic trading system that ensures minimal errors, swifter execution, and more efficiency. However, until 1995, trading used to take place on the open floor. But with the adoption of electronic trading, the stock exchange provides better and direct access to the market and an increased number of transactions every day. All transactions on BSE are settled within T+2 days.
The overall performance of the stock exchange is measured through the Sensex, which is an index representing the 30 most actively traded stocks across 12 sectors. Sensex is the oldest stock index that started operating in 1986. There are also other indices tracked on BSE, such as S&P BSE Capital Goods, S&P BSE Auto, S&P BSE Consumer Durables, and S&P BSE Fast Moving Consumer Goods.
Apart from securities trading, BSE also provides other services such as clearing settlement, investor education, and capital market risk management.
What is NASDAQ?
NASDAQ Stock Market is one of the popular American stock exchanges since 1971. It stands for National Association of Securities Dealers Automated Quotations and allowed investors to trade in securities without doing it in person. Some of the most high-value stocks in the world such as  Google parent Alphabet (GOOG, GOOGL), Meta Platforms Inc. (META), Apple Inc. (AAPL), Microsoft (MSFT), Amazon.com Inc. (AMZN), and Tesla Inc. (TSLA) are traded on NASDAQ. In terms of trading volume, NASDAQ ranks ahead of all other stock exchanges in the US, including NYSE. 
The trading technology employed by NASDAQ is also used by over 100 stock exchanges in more than 50 countries. Since 2008, NASDAQ has been part of the S&P 500 Index. Similar to BSE, NASDAQ uses a variety of indices that represent the status of the market. NASDAQ Composite and NASDAQ 100 are the primary indices used at this exchange.
While the NASDAQ Composite Index tracks the changes in more than 3000 stocks traded on it, NASDAQ 100 represents the capitalization-weighted index for the 100 most extensive stocks traded on NASDAQ. Depending on the market value of these stocks, they can be removed from the NASDAQ 100 index every year. 
NASDAQ earns revenues through the following avenues:
Providing market services to investors and allowing them to trade
Providing investment intelligence for various stakeholders in the market
Setting up market technology for the settlement and trading platforms
Investment services
What are the main differences between NASDAQ and BSE?
The key difference between NASDAQ and BSE is that NASDAQ has a listing of stocks of companies across the world. On the other hand, BSE only has a listing of primarily Indian companies. The effect of this is that if there was an emergency within the US, NASDAQ may experience some adverse effects but not much. In contrast, since BSE only has Indian companies, any negative effect in the Indian market can have a very intense effect on BSE.  
In terms of volatility, too, there is a difference between BSE and NASDAQ. US markets are less volatile compared to Indian markets. Therefore, stocks trading on NASDAQ are safer compared to those trading on BSE.
Conclusion 
Irrespective of which stock market you trade in, the basic principles remain the same. You need to do your diligence and invest in securities that are suited to your risk profile. You need to keep a close eye on the market movement so that you hedge yourself against risks. If you are unable to make decisions on your own, you can always get in touch with an investment advisor for advice.