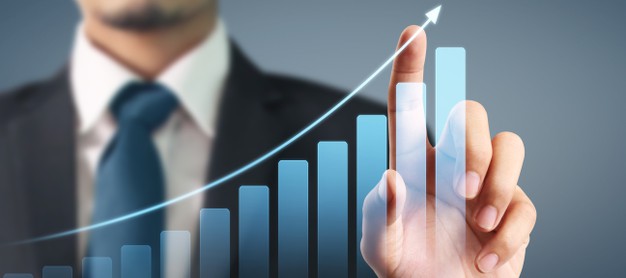 Before you begin reading this article, answer this question-What makes you panic more?
Sinking markets or markets reaching an all-time high.
Waiting for the prices to drop during market plunges can be like catching a falling knife. Similarly, waiting for soaring markets to fall can be like waiting for a long thought vacation, only to risk it being cancelled due to a pandemic.
In short, there's no such thing as the right time to invest in markets. If you are thinking about whether you should invest in soaring markets or not, the answer is yes. It would help if you continue investing irrespective of the direction the market moves.
And, here are the top five reason to continue investing:
You cannot time the market. For example, if you are waiting for the soaring market to fall, how long will you wait before you start investing? Or, if it is falling, no one can determine until when the markets can keep tumbling. What if tomorrow's market dip is still higher than today's prices? You might end up investing more than you would have invested then. In simple words, you can always miss the opportunity to gain more.
Waiting for market corrections can affect your goals. Another reason to continue investing during market peaks is that you still can meet your goals. But the later you start investing, the lesser the time for compounding to work its magic. Here's how investing with mutual funds may help:
Average-out your rupee-cost with regular investing
Regular investment in mutual funds through SIPs (Systematic Investment Plans) can add the benefit of cost averaging to your portfolio. Since you invest regularly and equally during market peaks and plunges, you can skip the 'right time' worries associated with your goals-based investments.
Add stability with diversification
Equities are volatile in the short-run. However, they can help you beat inflation. Adding debt-based funds to your portfolio may help you balance out the volatility of equity-based funds.
A hybrid fund is one such mutual fund that can offer the benefits of both worlds: Equity and Debt. It can give your portfolio the advantage of stability with debt and inflation-beating returns with equity.
Invest in an entire index
Index funds are passively managed mutual funds that can help you skim through short-run choppy markets. The historical analysis of the benchmark indices indicates that in the long run, the markets march forward. Therefore, by staying invested for long in index funds, you might not have to worry about the short-term market peaks as you look at the long-term peak.
Therefore, it is better to stay invested, irrespective of the peaks and plunges in the markets, to fulfil your financial goals.
Mutual Fund investments are subject to market risks, read all scheme related documents carefully
Article Shared by Tata AMC