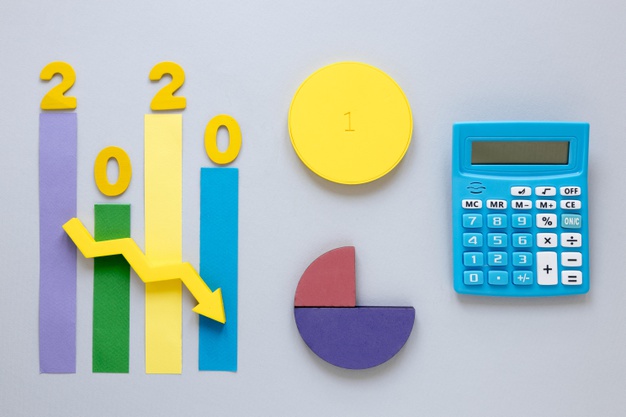 Let's be clear. We are just being polite and using very civil language when we say 2020 was crazy. We are sure you have much more emotive adjectives to define the year. Most of us know that investments and financial assets often mirror life and collective emotions when it comes to their price movements. To see the craziness of 2020 in full glory, we simply need to see some of the experiences that took place in various asset classes. So, let's get cracking and relive five such events which show how the markets took on the year 2020, be it by cowering in fear or roaring it away.
Equities dropped by at least 38% in 6 weeks
As coronavirus ravaged around the world and the shutters came down, equities went wild eyed with paranoia as well. The two main indices, Sensex and Nifty 50 shaved off a whopping 38% in value in just six weeks! In the same period, while mid caps mirrored the movement with a similar drop, small caps buckled even more with fear dropping about 42% in the same period. Take a look at the figures for yourself.
| | | | | | | |
| --- | --- | --- | --- | --- | --- | --- |
| Date | Nifty 50 | Sensex | Nifty Midcap 150 | BSE Midcap 150 | Nifty Small Cap 250 | BSE Small Cap 250 |
| 14th Jan | 12362 | 41952 | 6511 | 4932 | 5148 | 2130 |
| 23rd Mar | 7610 | 25981 | 4166 | 3171 | 2996 | 1244 |
| Total | 37.6% | 37.5% | 38.2% | 37.9% | 42.6% | 42.3% |
Try and think back to the initial days of lockdown and staring at the unknown of how long we might find ourselves in this situation. Did you stop your SIP at this time thinking the markets are doomed and bound to fall further? Did you lose faith in equities? You know we are asking these questions as a build up to the next point.
Equities zoomed atleast 80% in less than 9 months
We have all heard of comebacks be it in cricket or in Bollywood. But there ain't no comeback like equities made in 2020! While the main two indices have rallied about 80% since the lows of March, midcaps have taken a further leap to almost touch 90% while on the back of a bigger dip, small cap indices have doubled in this period. Sometimes equities are a good analogy for life. The harder they fall, stronger they bounce back.
| | | | | | | |
| --- | --- | --- | --- | --- | --- | --- |
| Date | Nifty 50 | Sensex | Nifty Midcap 150 | BSE Midcap 150 | Nifty Small Cap 250 | BSE Small Cap 250 |
| 23rd Mar | 7610 | 25981 | 4166 | 3171 | 2996 | 1244 |
| 16th Dec | 13683 | 46666 | 7859 | 5948 | 5982 | 2490 |
| Total | 80% | 80% | 89% | 88% | 100% | 100% |
From the pits, equities rose initially in a slumber. As governments rallied to support their battered economies and humanity seemed to be getting some handle on this virus menace, equities started looking way ahead into the future, and only to the brighter side of things. All they could see was the increased liquidity, lower costs for companies leading to better margins and of course spurts of pent up demand finding its' way back. Do we see a correction? Possibly, but definitely not to the nightmarish levels of March 2020. That investing opportunity, alas, may now be the stuff of legends.
Debt funds surprised with returns in the first 6 months
Debt and equities are supposed to provide a balancing act with respect to each other and mostly considered to be inversely proportional. In this year, we saw RBI shaving off 1.15% from the repo rate bringing it down from 5.15% in February to 4% in May. This showed its impact in debt fund returns for those with short to medium maturities of 2-3 years, be it Banking & PSU or Short Term Debt Funds, some of which even ended up giving double digit returns in the first six months of 2020. In some ways, the year has been like salted caramel with the flavor of two assets performing and blending well for a result which can only be called an acquired taste.
Gold zoomed up and mostly stayed there
When the world seems to end, people rush to gold. No better year to see that in action than 2020. The price of 10 grams of gold raced from a low of Rs. 39,200 in January to a rocket high price of Rs. 55,400 in August. The escalation? An eye popping 41% in a matter of seven odd months. This year, gold has behaved like the cat stuck in the branches of a tree. Most investors are mere spectators on the ground watching how high it can climb, although as of now it has come down a few notches to settle more comfortably around the Rs. 50,000 mark. If history has something to tell us, gold might be mellow for the next few years after the exhausting action it saw this year.
IPO season started to see some action again
After a cool 2019, with the deafening crash of equity markets few people expected the IPO bonanzas that we have seen in 2020. This report by Bloomberg Quint paints quite the picture of the way the IPO market shows the bounce back of equities. Although SBI cards was a bit unlucky to list at a discount with a listing date of 2nd March, 2020 most of the other 14 IPOs have listed at a high premium (exceptions being Angel Broking and Equitas Small Finance Bank). Stocks like Chemcon Specialty, Happiest Minds and Burger King were over subscribed by more than 100x! Considering the euphoria in equity markets is at its peak currently, looks like the best in IPOs for the year is saved for the last. Mrs. Bectors in its' three days of retail subscription has closed at 198x over subscription with 621x in the HNI segment!! Yes, we are running out of exclamation marks at this point!!!
As you can see, almost every asset has ended up performing in a year which has been characterized as one of the oddest, toughest and also most pessimistic times to live in. We advisors can go hoarse repeating the mantra of staying the course with your financial goals and asset allocation during the severest of market volatility. However, sometimes years like 2020 act as the poster child to prove that timing is a game left best to cricket rather than be tried in investing.
With these pearls of wisdom, we bid adieu to 2020 hoping that a change in this marker of time brings about a change in the fortunes of human kind albeit keeping the golden run of markets intact. Two key learnings which we can all take away from 2020 are:
Humans & Markets, both are remarkably resilient
One thing which stands true for Life & Markets alike is what Jack Bogle once said, "Nobody knows Nothing."
Wishing you and your family a very happy upcoming 2021!