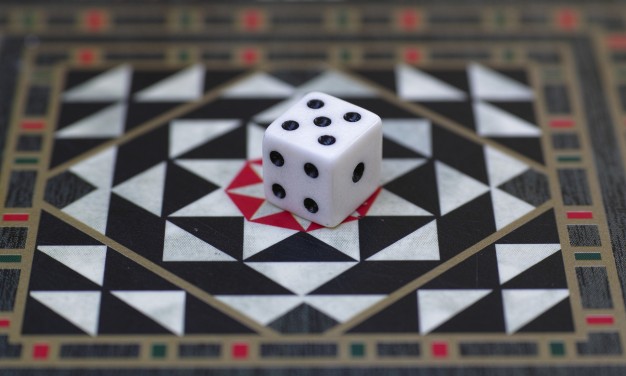 Diwali is one such festival that is celebrated by one and all and marks joyous new beginnings. It depicts the triumph of good over all evil and brings light in places of darkness. This is the time where we also shop for gold, clothes, gifts, renovation, and it is also considered auspicious to make certain purchases. People are dressed in their finest attire, and the houses are decorated with rangoli and lit with diyas, and sweets are shared with family and friends. Every festival has a story behind the celebration and the rituals. So, what are the stories and religious significances behind the celebration of Diwali? As per traditions, Diwali is associated with Ramayana, Krishna, Lakshmi, and many other legends and deities, and these mythological stories can be an inspiration to many of us and guide us in the path of investment.
1. Do what Ram did to Ravana – Purge financial obstacles
The first day of Diwali is the day of celebrating the return of Ram to Ayodhya, after defeating the army of the evil king Ravana. The people of Ayodhya cleaned their houses and placed oil lamps (diyas) to light their path. This is what makes these traditions important to Diwali celebrations today.


This story of Ram teaches us to fight against the evils we face in handling our finances or any obstacles that come in between our progress – be it paying the bills on time, not overspending on the credit cards, clearing off the EMIs on time, avoiding splurging on unnecessary things, booking losses, etc. The lighting of the diyas is an indicator to get rid of any kind of financial ignorance that could deter our growth financially and it also reminds us to be wary of the challenges that come in the way of our personal or financial growth.
2. Welcome Goddess Lakshmi with Wise Choices
Dhanteras is a very auspicious day according to Hindu Mythology – it celebrates the emergence of Dhanvantari, who emerged on the same day as Lakshmi from the churning of the cosmic oceans. For traders, businessmen, etc., this day is extremely auspicious for any business deals or trades. This day is quite symbolic as it not only teaches us to respect things that help generate wealth but also encourages us to find ways to garner more wealth. People purchase gold on this day and a great option to invest in non-physical gold is by way of Sovereign Gold Bonds that not just help us invest in gold, but also give a return of 2.5% per annum. In fact, mythology even suggests that we must work towards garnering wealth year on year which is quite similar to the month-on-month SIP.
3. Be Patient and Determined like Lord Krishna
Narkasur was another demon who ruled the kingdom of Pradyoshapuram. Amongst other wicked deeds, he kidnapped beautiful women and forced them to live with him. When Narkasur was killed by Lord Krishna, Narkasur's mother declared that her son's death should not be a day of gloom and so Hindus celebrate this event as it shows the power of good over evil. It is said that after the battle with the demon, Lord Krishna bathed in oil to clean the splattered blood from his body, which is a reminder to us to oil bath our portfolio and get rid of stains like non-performing assets. Furthermore, it teaches us to be patient and be determined to achieve all our goals, be it short term or long term. For all those investing in the stock market, times can be testing, and all you need to remember is to be patient and determined like Lord Krishna and not fall into the gloom of the stock market.
4. Foresee the Unforeseen, the way Lord Krishna tackled the incessant rains
Another important story is that of Lord Krishna who lifted the Govardhan mountain during continuous never-ending rains and save his people. This teaches us to prepare ourselves for any emergency situations. All of us tend to keep our investments, financial planning, etc., for the nth moment and when unforeseen contingencies come our way, we are caught off guard. For instance, the year 2020 began with a bang and in a short span of 3 months, the world and the economy of every country were hit by the Covid-19 wave. This teaches us to be well-prepared to tackle any such unforeseen events in the future by planning out our financial investments and setting aside funds into our emergency fund. It also is a reminder to protect your family and yourself by investing in life insurance and health insurance policies.
5. Protect your Siblings, like Krishna vowed to protect Subhadra
According to mythology, Lord Krishna visited his sister, Subhadra after killing the demon Narkasur. Her sister gave a warm welcome to him and made the occasion really special through flowers and sweets. Subhadra also applied the ceremonial "tilak" on the forehead of her brother, Krishna, and hence the festival of "Bhai Dooj" was born from there. On this day, every sister prays for the longevity and prosperity of their brothers, and every brother pledges to care for and keep their sisters safe. This day, rather than splurging on gifts, one can gift investments like a SIP, PPF, Fixed deposit, etc., to their siblings, which will protect and secure their future. The "tilak" indicates that no matter how small your gift might be, it is the intent that matters. The essence of this day lies in celebrating the sacred and beautiful bond between brothers and sisters, and there is no better way to strengthen this bond for life, by gifting them investments.
Conclusion
The mythological stories, the rituals, the customs, and traditions, that make Diwali what it is, actually give us advice, both in personal life as well as in our financial areas. These stories inspire us to be patient, determined, practice self-control, be well-prepared for any unforeseen events, to protect our family, and most important of all, to accept change. Hope this Diwali brings joy and prosperity in every form, to one and all!