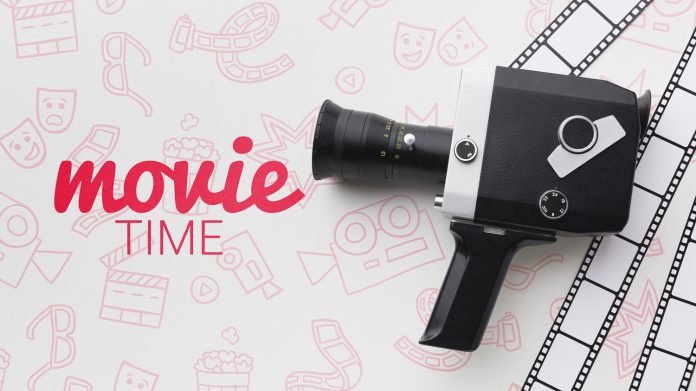 The world of finance seems to have no boundaries and has even made a mark in the film industry. Be it Hollywood or Bollywood, one can get a list of movies that teach about stock markets, entrepreneurship, and are not just entertaining but also quite educative in nature. So, here we are, with the five best movies, that, according to us, inspire individuals to be entrepreneurs as well as pursue the path of finance and investments.
1. Wall Street, 1987
This classic by Oliver Stone is a must-watch for every professional. It is a movie that shows you the world of stock markets, insider trading, the greed of investors, and the role of the big sharks in the markets. Along with this, it also warns viewers of the dangers that accompany insider trading. For all those into investing in the stock market, you must watch this movie!
2. The Big Short, 2015
This movie is about the financial crisis that was the repercussion of the burst of the huge housing bubble in the year 2007-2008. The movie is an Oscar-winning film and is based on Michael Lewis' The Big Short: Inside the Doomsday Machine, a non-fiction book. In this move, the focus is on those financial professionals who were able to predict the housing bubble burst and profit from it, their lives, their feelings, etc. In short, it explains how the U.S economy collapsed in 2007-2008. It also explains the ripple effect of Collateralized Debt Obligations (CDOs), and what exactly are tranches, mortgage-backed securities, and credit-default swaps.
3.  The Rogue Trader, 1999
If you are looking at learning about risk management, financial oversight, etc., then this movie does justice to it. This movie is about a trader Nick Leeson, who single-handedly manages to make Barings Bank, which is the 2nd oldest merchant bank, insolvent. It shows the rise and downfall of a rising trader on the trading floor of the Singapore Exchange. Leeson manages to hide the huge losses from everyone's eyes, in hidden accounts, thereby ultimately leading to failed trades on the Nikkei via a short straddle position. A good movie for all the traders out here!
4. The Wolf of Wall Street, 2013
If stock markets interest you, and their scams are something that keeps you worried, then this is one movie you shouldn't miss! The movie is about the rise and downfall of Jordan Belfort, who, by selling penny stocks, made a fortune, and how he was convicted of money laundering and fraud. The movie revolves around the stock markets, how commissions are earned, and it also teaches you why research is crucial when it comes to handing over your money to any investment firm.
5. Boiler Room, 2000
Going by the definition, a boiler room refers to a scheme wherein aggressive sale tactics are deployed by sales professionals so as to convince investors to buy the stocks, inclusive of fraudulent as well as speculative stocks. The movie revolves around this concept and brings to light unethical sales practices. It focuses on "pump and dump" which is a securities fraud involved in selling useless securities at prices that are artificially inflated by offering misleading information to unsuspected victims.
Furthermore, a few documentaries that are worth investing your time in, are:
1. Bitcoin: The End of Money as We Know It, 2015
This documentary is short, clear, free of complicated jargon, and is a good watch for anyone who is new to cryptocurrencies. It examines money and its history, the technological changes that took place, and how cryptocurrencies were born. For those interested in knowing more about cryptocurrencies, another documentary by Torsten Hoffmann titled "Cryptopia: Bitcoin, Blockchains and the Future of the Internet" that focuses on the blockchain is worth watching.
2. Inside Job, 2010
This documentary is filmed in Iceland, the US, England, Singapore, France, and China. It covers the events that led to the global financial collapse that cost around $20 trillion, loss of jobs, and loss of homes. This documentary was created by rigorous research and interviews with the top financial insiders, journalists, politicians, and the like. The film covers in-depth topics like the financial markets and their regulations as well as the housing bubble.
3. Enron: The Smartest Guys in the Room, 2005 
This documentary is all about how US' 7th biggest firm plummeted to bankruptcy within a span of 1 year. Yes, it gives you the details on the giant, Enron Corporation's rise and fall, the corruption, ranging from suspicious accounting practices, inflating profits, manipulation of the energy market to corporate greed.
4. Becoming Warren Buffett, 2017
This is one of the most inspiring documentaries that shows you the evolution of Warren Buffet, from being a kid obsessed with numbers to become a very successful and respected investor worldwide. The documentary doesn't focus on the concept of investing, however, it is one filled with wisdom and advice. A documentary worth watching for all the investors out there, and novices in the area. 
The list of films and documentaries on finance, money, investing, scams, etc., are endless! Even rom-com or comedy films these days have an element of investing and saving included in the scripts. Hope our list of films makes it to your list of "movies-to-watch" and illuminate your weekends!