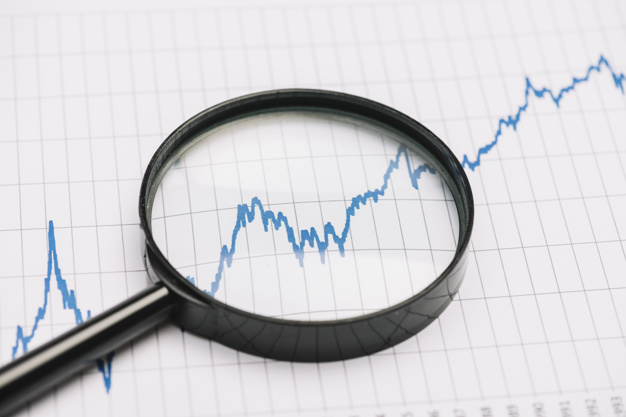 December always seems like such a momentous month. It marks the end of yet another calendar year and of course the joy and the festivity in the air seem to bring about a sense of positivity all around. Now that December is done and dusted, we could still make do with a rub-off of some of that positivity considering some of the numbers for the month coming in. Read on for 5 noteworthy trends from December 2019:

1. First advance estimates pegs GDP growth at 5 per cent for FY20
Remember the Maruti ad which pegged us Indians accurately with the insight on obsessing about the mileage of any car we buy? Turns out car mileage is not the only number we Indians are obsessed about. Today, the number on everyone's mind what is going to be the GDP growth. For the last few years, this number has been the pride in the minds of the investor community. Today, the number comes shrouded in dark clouds of worry with almost every estimate pegging it lower and lower for each quarter. In December, the first advance estimates for the entire financial year 2020 peg our GDP growth at a mere 5%, the slowest in 11 years. Considering the ambitious target of a $5 Trillion economy, is this food for thought? Absolutely.

2. India's unemployment rate rises to 7.7% in December
Clearly, the low GDP number has some symptomatic factors to it. In December, the unemployment rate increased slightly over last month to 7.7%. While the unemployment figures rose more sharply in rural areas, urban areas continued to have a higher unemployment number than the national average. If your mood is dipping reading this part, then let's get to the silver lining. This number is still lesser than the 3-year high we touched as an economy in October 2019 with 8.45%. Here's hoping the numbers only keep sliding down from here.

3. Monthly SIP inflows hit an all-time high

Now for the good news. The belief in SIP seems to keep improving every month, as visible in the perpetually growing monthly book. More and more investors are able to see how SIP was able to help them ride the wave of volatility much better and build up a corpus gradually rather than lumping up chunks of money in an irregular manner. In December 2019, the monthly SIP inflows grew to Rs. 8518.47 Crore registering a 3% growth over last month and a 6% growth year-on-year.

4. GST revenue tops Rs. 1 Lakh Crore for 2nd straight month on robust collections by big states
Since inception, monthly GST revenues have been a hit or a miss. Some months they bring cheer and some they bring despair considering GST and it's compliance is a very big part of government coffers. December was certainly a month of cheer, being the second consecutive month to cross the milestone of Rs. 1 Lakh crore with a robust collection of Rs. 1.03 Lakh crore. This good show was led by big states and hopefully points to a trend of consistently improving GST revenue collections.

5. Service sector hits 5-month high in December: PMI Survey
If you have been listening to industry experts, a lot of them seem to be pointing to green shoots of recovery in the economy. The good part is that there are numbers to support that hypothesis and it is not all hogwash. The HIS Markit Services Purchasing Managers' Index (PMI) was recorded at 53.3 in December 2019, up from 52.7 in the previous month. In this case, 50 is a watershed number where anything above shows growth while numbers below it reflect a contraction. The last two months show expansion for the Services PMI which does seem to signal a sustained recovery and a probability of the market bottoming out. Time to break out the bubbly? We would let the bottle rest on the ice bucket for a few more months.

Whoever said watching the economy is boring. The Indian economy seems to have all it's elements in place be it joy, sadness or suspense. Is there any trend in December 2019 that caught your eye? Let us know in the comments below.