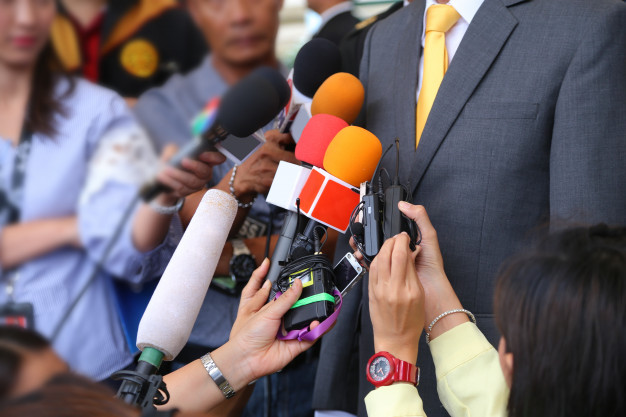 It's that time of the year when all eyes are set on the forthcoming budget and all of us have a wishlist to look out for. Budget is not just an annual fair; it's a much larger and broader statement of intent and ambition. It's unfortunate that we have reduced this great practice to paltry announcements ranging from price reductions in shampoo and software to price hikes in cigarettes and cars. These are merely political manifestoes and not necessarily budgetary measures.
Its time, we galvanise public intent and political discourse in this country, its time when we demand more from our representatives, its time when we rise from the paltry pelf to intelligent investments in our future and for the future of this country. For a change, the ordinary citizen in me is singing this long lost song – "mujhko chaand laakar do, aur taarien laakar do, aur saare laakar do" (get me the Moon, get me the stars and get me all of them).
As has been rightly said, you can't please all the people, all the times and so is the case with Budget. It can never be an all-pleasing statement. So what can still make it pleasing to most of us, what can make the Budget of 2017 a historic harbinger of "Acche din"? Here are my five takes:
1)Taxation
a.Tax Reforms: 
Country needs neither an increase in Tax slabs, nor a reduction in tax rates. Albeit, it needs a major overhaul of the tax system. Its beyond me as a layman, that to understand my own taxation and file my returns – I need help of experts. Why can't it be a simple and standard rate with no ifs & buts, with no tweaks and twirls. I would be happy if Government said three slabs are: upto 5 lacs – Nil Tax, 5-10 Lacs – 15% and Beyond 10 Lacs – 30%. No rebates, no alphabets on dreaded Section 80 to account for. Just a plain, vanilla tax rate, which one can understand, compute and solve for himself. Of course slabs could be different, but the idea is to completely simplify the tax structure and leave the choice of savings across various avenues to the best intention of citizens and not let it be a modus operandi of tax circumventions.
b. Tax compliance:
All we keep reading is that in a country of 130 crores plus, only 3% file returns and less than 1% pay taxes. That's simply beyond imagination of a tax-paying Indian. Can we see some tough measures to increase tax compliance, get more businesses under the wrap, remove ambiguity and tax-exempt status against HUFs, trusts, societies etc, which have become dens of tax evasion. We need decisive action to make sure, few individuals alone are not towing the burden of entire nation.

2) Digital India
a. Cashless economy:
We have a long way to go when it comes to reducing dependence on Cash in the economy. However, efforts are being made in the right direction and need of the hour is to continue the push through carrot and stick both. Limit of cash transactions has to be reduced and incentive on digital payments has to go up. Bank charges on wire transfers, RTGS/NEFT, debit card usages should be completely done away with. And most importantly penal interest rates on credit card payments and usages have to be strictly monitored and rationalised as these typically scare away genuine users.
b. Paperless economy:
We Indians love our papers. From pictures to signatures, everything needs to go digital. Two biggest guzzlers of paper – Government departments and financial institutions should be forced to do away with useless paper work. It's high time Aadhar & PAN unify this country digitally and we are not forced into multiple proofs beyond these two.
c. Government Spending:
Great tag lines and brilliant promotions don't always deliver the best product. Proof of the pudding is in eating – a true 'Digital India' needs much more than that meets the eye. Some of the key enabling measure could be: Major infrastructure spending in taking internet to remote villages, computer education to be a core subject in every government school from 5th standard and UPI payment mechanism to percolate through all banks to every Indian family.

3) Incentivise 'Swachh' behaviour
a. Sanitation: 
History testifies that healthcare, banking, education everything improved by leaps & bounds when it was privatised. Time has to come to ask – Why can't we privatise sanitation? Am sure there will be plethora of corporate interested if public sanitation as a sector was opened for private participation. 'Pay and pee' has to be pursued with purpose to purge pavements of all pollutants.
b. Safety:
A country which cannot instil confidence in woman to move freely at any stroke of the day, a country which cannot ensure that its citizens are not dying in train accidents, a country which cannot make sure that new-borns are well nourished is not a country which is investing enough in its future. We need better police, better security systems, better government medicare, better vaccination programs. Government has to manifold its spending on these vectors. I'd rather pay 50 Rs. more for a train ticket than hear about a train derailment for want of better railway infra. Value of a human life has to take precedence over popular opinion.
c. Social Security:
Saving for a peaceful and purposeful retirement need not be a forced act, but has to become a habit for most of the Indians. It doesn't take 80C benefits around a plethora of options to create a modern pension society. It will require government to focus on NPS as one single biggest reform and popularise the same with dogged determination. Tax benefit on withdrawal has to be created to make pension more attractive as a product.

4) Sports with Education
The reason why I chose sports and education together, is because time has come, when country realises both are intertwined. Sports can be formally acquired through education and no education is complete without physical sports being a part of it. It's a collective shame that country of 130 million could best achieve one silver medal in 2016 Olympics. Reforms won't help, only overhaul will. All new schools & colleges should be mandated by law to have at least 25% of the area marked as play-ground for sports facility. Its high-time we grow over '2 sports periods' a week to a mandatory '1 hour sports every day' kind of schooling. Schools should be encouraged to promote all forms of sports and not just provide for cricket. The way we have CBSE/ICSE boards, we need to have sporting boards to promote all 306 sports which form a part of Olympics calendar.

5) Public Transport
Government of the day has to look beyond forthcoming polls and plan for a futuristic India. Top 100 cities by population in the country need to have Metro system proposed and planned right now. Fly-overs are simply medicines for existing ailments; they are not preventive vaccinations for a healthy generation. Country desperately needs investment in public transport. By corollary it also means, that owning private transport has to be expensive as it's a tax on ever-crippling infrastructure. To own the second and third and fourth car could be a dream, but can't be a free privilege. We could do well to follow what Singapore has been successfully doing over the years to contain growth of private vehicles. Every additional vehicle takes away free public space and has to be charged accordingly. 

Few of the above measures can be far-reaching with wider implications. Not all can be implemented to full extent but a debate has to start and efforts have to sprout in right earnest. 
Let's echo our voices with Rabindra Nath Tagore and say "Where the mind is without fear and the head is held high, into that heaven of freedom – my father, let my country awake"