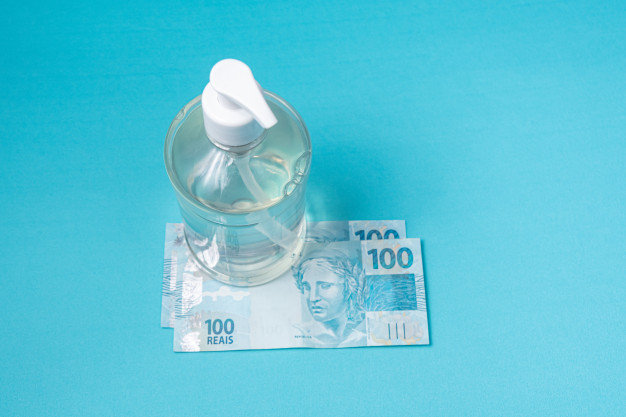 The entire world is in the grip of Coronavirus fear. It has claimed many lives globally and continues be one of the biggest health scares in the last few years. The impact of Coronavirus has also not spared the stock markets which have started to plummet. In times like these, it is very easy to make mistakes that can impact you financially. However, it is extremely important to act prudently without any unnecessary emotional response. Acting out of fear paralysis will not help you in a positive manner.

In this post, we will discuss five ways in which you can secure yourself financially and tide over the crisis.

1. Get started on that emergency fund

An emergency fund is your ideal companion when crisis hits you hard. We all should aim to build an emergency corpus that can allow us to live comfortably for at least six months. In case the situation worsens and you are not able to work or leave the house, the emergency fund can take care of your immediate needs. If you still have not built an emergency fund, there is no better time like the present. Add to your emergency fund at regular intervals by setting aside an earmarked portion out of your salary. Start small – even INR 1000 per month can go a long way. You can even put in this money in a savings account. In order to reduce the room for errors, it is advisable to set up an automatic transfer for a certain amount of money every month.

2. Avoid investing in sectors that have been badly hit

The fear of coronavirus has sent the airline stocks plunging. Shares of Interglobe Aviation, the parent company of IndiGo, sank 9.99 per cent to Rs 1,229.75 and Spicejet shares reduced to 6.06 per cent to a low of Rs 82.10. Several airlines such as Eithad have been forced to suspend their operations. Airline stocks are extremely sensitive to global developments and their current state is not a surprise. Similarly, stocks of travel companies and entertainment companies have also suffered the brunt. The immediate response in the market has been to sell these stocks to insulate against the risk. If you invest in stock markets, make sure to stay away such stocks. These stocks can take a while to recover and freezing your money in these stocks will be a foolish decision.

3. Get an appropriate health insurance policy
Given the increasing number of coronavirus cases in India, the insurance sector regulator, IRDAI has instructed the insurance companies to launch specific products meant to take care of the treatment cost of coronavirus. In addition to the hospitalization costs, the costs of admissible medical expenses during the course of treatment, as well as the treatment during quarantine period will be covered under this policy. So it is time to get yourself a specific policy like this instead of just depending on your existing health insurance cover. Some of the insurers have launched specific policies for COVID-19 and you can purchase that.

4. Take a look at your portfolio

Get the advise of an expert and take steps to rebalance your portfolio. If you have invested in low-risk options in line with your risk appetite and investment horizon, it is advisable to stay put. If you have too many volatile options in your kitty, tweak it as per the advise of your investment manager. Let us remember that it is always impossible to time the market. Hence, making changes to your options as per the current situation can be an easy way out to get your finances in order.

5. Don't check your investments without a plan

This may sound surprising but behaviour experts have pointed out that checking your investments without a concrete plan can trigger off a host of unwarranted decisions solely guided by your emotions. Several investors have fallen prey to such behaviour in the past during the 2008 economic slowdown. One would keep checking their investments obsessively and more often than not end up selling/redeeming in panic at wrong market levels. If the volatility or uncertainty troubles you, seek support and guidance from your advisory platform.

We hope that the above guidelines help you to stay calm till this crisis is averted. Do let us know if you have taken any other measures to secure yourself financially.