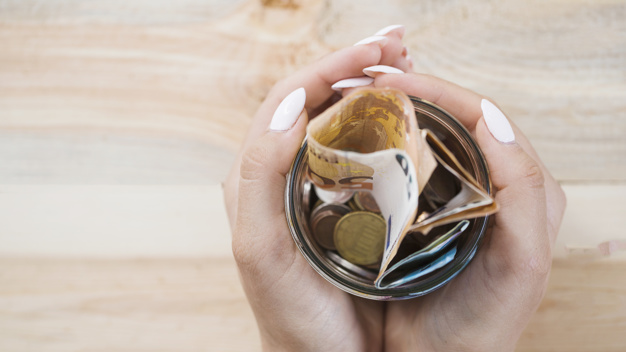 We all wish to manage our income in the best way possible. However, most of us might have some concerns regarding managing our money. We might not have begun saving for retirement or we might not even have an emergency fund. We sometimes have a second source of income or receive a windfall in form of say bonuses or inheritance. Don't splurge it right away. Then what should you do?
We list down 8 things that you can do with that extra income!
1. Investment in Financial Instruments
Any additional income earned can be invested in different ways. You could invest in a Systematic Investment Plan of a Mutual Fund. Or you can even invest the money in a good tax-saving instrument like bank FDs or PPF's. This will help you have some additional savings which will be helpful in the long run. A lump sum amount can be invested in mutual funds that give you a good return on your investment.
2. Clear off debts
When you have excess income, it is the right time to clear off some long-pending debts. For instance, you can pay off an additional loan installment, or you can clear off your credit card bills. You can also close your loan by paying a lump sum. The additional income earned can be set aside to clear off debts or pay off some utility bills as well.
3. Donation
If you have thought about giving back to society in the form of charity, then the additional income can be used for a noble cause. the best part about this is that donations made to certain relief funds are exempt from tax as well. Contributions that are made to specific relief funds, as well as charitable institutions, could be claimed u/s 80G of the IT Act as a deduction (Prime Minister's National Relief Fund, National sports fund, national cultural fund, etc.).
4. Save for Vacations
If you have planned on vacation, you can divert the additional income to your vacation fund and utilize it to book your trip. This way, you can plan on many such events, like a wedding to attend, or a dream trip. You could save and use all the money for the entire trip. Extra money always helps!
5. Have an emergency fund
Mishaps come without a warning and it is better to be prepared than regret later. This is where emergency funds play a crucial role. This fund created, must be untouched. You could create a separate account for this fund and divert the excess income to this account every month. You will withdraw funds from this account only in case of an emergency and not otherwise. A simple way to do this could be via an auto-monthly deposit to the account.
6.  Save early for retirement
Always make sure that you plan your savings. Generally, one must set aside about 10-15 percent of your income as savings for your retirement. And any extra income will just be a bonus to this saving! When saving, keep in mind your lifestyle and possible expenses. This will help you lead a comfortable life post-retirement.
7. Learn from the Financial Gurus
Yes! Knowing always helps than being ignorant. Though the language and jargon used by some of the top financial gurus seem way beyond understanding, you must remember that every person began their journey just the way you have. You must research, read and understand their concepts and absorb those that will help you in your life. They also share some important tips on how to handle additional income and put it to good use.
8. Understand the tax implications
You must be aware of the tax implications of income earned from any freelance work. This income is taxable under "Profits and Gains from Business or Profession". The gross income is the aggregate of all the receipts obtained in the duration of this profession. You can rely on your bank statements to get this data, provided you have opted for payments via the banking channels.
In short, with the knowledge and by practicing reasoned financial management, you can yourself become an expert in this area and also help others manage their finances. Once you learn the art of managing your finances, you will observe that the stress levels fall and your life becomes more sorted. The organization is the key to saving on time and avoiding possible stress. In addition to saving and investing your main income, you can also divert income from your freelance work to useful purposes and make your life stress-free. So, start now and create your personal strategy to manage your finances in a way much better than in the past!