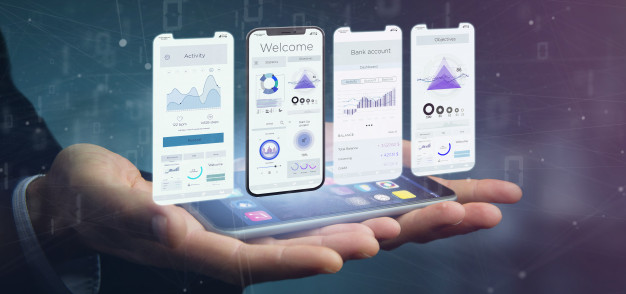 The day we get our paycheck, the expense checklist begins. There are a lot of expenses like rent, groceries, utility bills that form a part of our fixed expenses. However, the expenses that need to be looked into are the variable ones; the so-called tiny expenses that eat into our incomes and leave us with almost a zero-balance account at the end of the month! If this is your situation most of the time, you are at the right place, to sort out your expenses and ace at budgeting!
So, why do we need to track our expenses? Well, there are numerous reasons. Firstly, if you are not aware of your monthly expenses, budgeting can get tough. This activity also helps you evaluate the behavior pattern of your expenses; for instance, the days on which you spend more. It also makes you prioritize your requirements and spend only on what is essential. This makes it essential to have a budget for your income and make sure you always consider your net income for the same.
What is budgeting?
Budgeting is a process where you design a plan and allocate your income into savings and expenses. This plan is known as a budget. If you maintain a monthly budget, you will be able to have sufficient funds and achieve your short term or long term goals easily. It also ensures you remain debt-free and paves the way to clear any debts. In case you have some goals in mind, you can always create a plan to prioritize your expenses and save a portion of your income towards the specific goals. In short, budgeting is a balance of your income with your expenses. The problems arise when there is an imbalance and your expenses are on the higher side in contrast to your income.
Methods of Creating a Budget
The sound of the word budgeting itself might make a lot of us think about the lengthy process and the hours spent in tracking all the expenses. However, it isn't as boring as it sounds and this single step towards budgeting will change your approach towards your life. First, you need to fix your goals, whether it is limiting your restaurant bills or whether it is buying a gadget; pen it down. The next step is tracking your expenses for the month and ensuring you stick to your goals. However, tracking expenses can be quite a task, and it is suggested to keep a track of expenses on a daily basis. There are three methods of doing this: the basic pen and paper method, the excel spreadsheets, and various mobile applications.
1) Pencil and Paper
The pencil and paper method might be old school, however, it is still beneficial as it was before! The benefit here is that you need an active brain to write down all your expenses which are quite helpful when you deal with monetary transactions. The downside is that these days, technology has taken over, and we barely keep paper copies of documents or even our budget. Everything has shifted to the e-mode. Also, receipts can get misplaced and few purchases might be just forgotten with time. These issues could bust your budget!
2) Excel Spreadsheet
The next method is to keep a spreadsheet on your desktop or laptop and keep a track of your expenditures every month. There are many budgeting templets available online and you can choose the best one for yourself. This method is effective, clear, and more organized in contrast to the previous method of budgeting. All you need to do is learn the basic formulas as well as functions and you are good to go. Spreadsheets make data collection as well as interpretation quite convenient and easy.
3) Applications
If you find the previous two methods a bit inconvenient, this method would probably be more suitable for you, considering, the excessive use of smartphones, tablets, and other on-the-go devices. There are a lot of expense tracking applications available and we have listed down some of the best apps that you could consider installing.
(i) The Walnut Expense Tracking App
This is an amazing application that categories your finances into different areas like travel, food, grocery, etc. This helps you understand your major expense source at the month-end. It keeps a check on your bank account balance and prepaid wallets, enables payment via VISA credit card, has a provision for bill splitting when in a group, and also takes care of the credit card cycles.
(ii) Qykly expense manager
This application graphically sorts your income and expenses sort your finances and income graphically, which helps you examine your expense analytics at the end of the month. It furthers categories your expenses in 4 groups: purchases, bills, finances, and travel. It shows you your recent expenses and reminds you of your bill payments. Furthermore, you can check your PNR as well.
(iii) mTrakr
This app is a great way of planning your budget as it reminds you of any mismanagement in case you overspend or do not follow your budget. You can use the app to keep a check on your bank and credit card balances, track your daily expenses, and set bill payment reminders. You can also calculate your tax liability through this app.
(iv) Money view
Money View is another great app that enables viewing of bank balance which is picked through net banking post-OTP verification or from SMS'. There is a provision to invest in different saving schemes or mutual funds and you can also opt for categorization of tax saving and reimbursements.
(v) Chillr
This ap has been launched by HDFC and has amazing features like QR scanning, money transfer, expense tracking, recharges, and reminds friends who are to pay you amounts due. You can also split bills through this app in your group. It gives you a summary of your monthly transactions.
(vi) Wally
Wally is an app available for iOS as well as Android users that helps in managing and tracking your expenses.
(vii) Mint
Mint is amongst the best tools for personal finance, and the best part is it's free! It supports numerous banks, lenders, and has been developed by Intuit which is a trusted financial software. This app is useful for budgeting, credit monitoring, expense tracking, and invoices. However, there might be a few bugs in this app, and getting help is quite a challenge.
(viii) Clarity Money
Clarity Money is an application that has online as well as mobile interfaces; however, it is best used on a smartphone. It gives you an overview of your monthly expenses, savings, subscriptions, etc. You can track your subscriptions and cancel them, check your credit score, and monitor your monthly budget.
Conclusion
If budgeting has been on your mind for quite some time, these simple apps and basic methods of budgeting will help you through the process that appears to be complicated. Budgeting early in life ensures you do not indulge in unnecessary expenditures and save for your future goals. We hope this post has helped simplify budgeting for you!