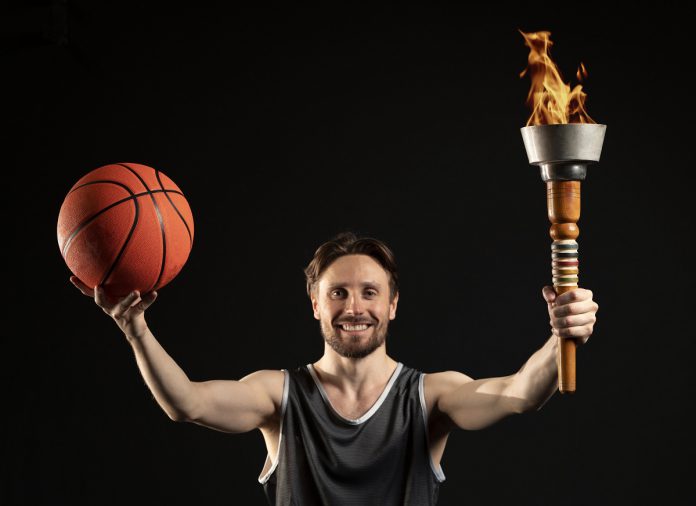 Despite being postponed by a year, thanks to the pandemic; the Tokyo Olympics finally took off in July and the event saw a lot of world records being broken and gave hope to many! The event is a spectacular one where the best compete for the titles. India had its share of joy as well with 7 medals to its kitty! The spectacular event came to a close on August 8, 2021, leaving behind some lessons worth applying even in our investments. Let's have a look!
1. Goal-Setting
Every athlete participating in the event goes through rigorous training, which calls for dedication and focus. It is their passion and commitment towards achieving their goal at the Olympics, that drives them. Similarly, investments require a lot of research, planning, and patience which will help you make the right choice. Also, certain investments call for savings, which can be quite a task, considering the numerous sales, offers, and deals being splashed all over (especially online and on the apps, which can be quite tempting!). One must learn to resist, sideline, and overcome these temporary temptations.
2. Plan your Investments Early and Diversify
To be the best, athletes undergo years of training, some even begin training for the sport as kids! And words wouldn't suffice to justify the hard work put in. Similarly, as a beginner, the time has to be dedicated to practice and hone your skills in the area of investments. The sooner you get into the practice of saving and investing, the sooner you will be able to reap the benefits. Another important aspect to bear in mind is that "never place all the eggs in one basket" – Diversify! Always ensure you have invested your resources across different categories as this will help you minimize the losses and also reap benefits with time. One could invest across equity, debt, mutual funds, fixed deposits, insurance, etc., after considering factors like risk tolerance level, financial position, age, and goals.
3. Identify the Performers
When talent is identified, and given the training required, the result will be fabulous! Take the instance of Mirabai Chanu, whose potential was identified by her mother, when she was just 8 years old! Mirabai used to lift timber of weights that her brothers failed to lift! Similarly, if you are into equities, you need to study the stocks and identify those that have the potential to perform in the long run. There are a lot of stocks that have the potential but are undervalued and these are the ones that could outperform with time.
4. Performance Check
Undoubtedly handwork and perseverance is the key to achieving success at the Olympics, however, what is crucial is keeping a constant check on the performance of not just oneself, but also that of your competitors. An athlete must be well aware of their competitor's strengths and weaknesses and learn all their strategies. This helps them prep up well for the competitions. When we talk of your investment, it is quite similar to the above. Investments must not be left idle without being checked upon regularly. You must check the performance of various financial instruments and the area in which they have been invested. A constant review will enable you to get rid of the weeds and identify areas that need immediate attention. This will give you better control in terms of your financial goals.
5. To Err is Human
Failure and errors are a part of every individual's life, be it an athlete, investment banker, or even student. What matters most is to have a positive attitude and never give up, irrespective of how big or small the mistake is. On the contrary, one must try to understand what caused the error, what could be the solution to minimize the damage, and how this could be prevented in the future. Learning from mistakes is what helps an individual become strong, more aware, and helps them avoid making similar mistakes in the future. Every successful investor will definitely have a story of how hurdles have been overcome and how it helped them in their future decisions.
6. Seek Assistance
In any sport, a coach plays a very important role in shaping the performance of the athlete and helping them improvise and sharpen their skillset. They offer valuable advice which helps the athletes overcome any downfalls during the event. The success of an athlete depends on the coach and the training they offer.
Similarly, the role of a financial advisor is crucial when it comes to investments. Irrespective of the experience you possess in the area of investment, when in doubt, always seek the advice of professionals having expertise in the field. This will give you a better idea of your investments and help you plan your future investments in a better way.
Conclusion
Olympics is one such event that every athlete dreams to be a part of and winning a medal is simply the cherry on the icing! However, reaching there comes with its share of hardships, turmoil, perseverance, and patience. Similarly, investment in any financial instrument requires a lot of research, patience, and dedication. At times, holding an investment for the long term can seem quite tough, though it could be the right decision; and the time of test is what tests your patience. As an investor, the above few lessons that have been put across through the Olympic Games must be a part of your investment roadmap. This will ensure that you do not just benefit from your investments, but also take care of them as passionately as you would do in any other field.