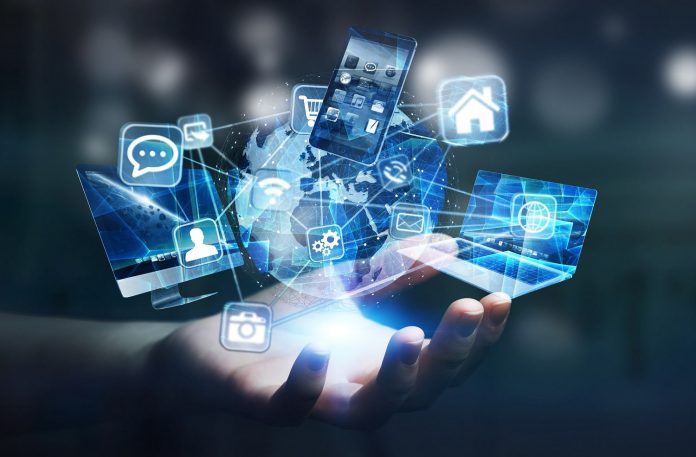 Article Shared by HDFC Mutual Fund
Post the cancellation of Alibaba's subsidiary, Ant Financial's IPO, China has been slowly cracking down its fintech companies from different sectors such as ride-hailing (Didi), food delivery (Meituan), education, and music streaming (Tencent), due to various anti-trust and data control-related reasons. This impacted the Chinese stock market with MSCI China Index falling 14.1% in the month of July 2021.

However, this crackdown may turn out to be an opportunity for many countries including India. Traditionally, India has lagged China in the size of its digital economy but has been rapidly catching up for over a decade now because of mobile phone uptake, low data fees, and Government policies that support digital payments and other tech-enabling infrastructure.

But, this catch-up is not new for India. In manufacturing, China's dominance has been on the decline for the past few years as India has been:

(a) Developing a large domestic market and improving ease of doing business,
(b) Making skilled human resources available at competitive costs,
(c) Keeping concessional corporate tax rate low (15%) for new manufacturing units set up before March 2023, and
(d) Using tariff and non-tariff measures to aggressively support manufacturing in India

Moreover, as COVID-19 disrupted supply chains, it made global economies realize their overdependence on China, making other countries including India, the potential beneficiaries of the shift in manufacturing.

With China's tech crackdown, a similar shift in global investment focus may have been prompted towards Indian tech start-ups. In fact, according to data compiled by research firm Preqin, the value of venture capital investments in India surged nearly five times to $7.9 billion in July 2021, while China investments plummeted to $4.8 billion, helping India surpass China for the first time on a monthly basis since 2013.

We have also seen a frenzy of IPOs in the first six months – 22 IPOs raising $3.7 billion. Along with the recent record IPO of Zomato, India is gearing for more IPOs by technology-oriented companies like digital payments unicorn Paytm, digital-payments platform One MobiKwik Systems, logistics, and supply-chain-services provider Delhivery Pvt. Ltd., online cosmetics seller Nykaa E-Retail Pvt. Ltd., and various others. Such a series of IPOs, that have either already taken place or are on the horizon, reflect the maturing of a generation of e-commerce and digital-economy companies.

With India's population slated to eclipse China's this decade, the Indian economy may be showing a higher growth potential and the ongoing tech crackdown may have increased interest in Indian tech start-ups among global investors. When our economy gets back on track in the post-Covid-19 world, as our policy makers' efforts start bearing fruit, we can hope for India to become the fastest growing nation among countries of a reasonable size.

Sources: Bloomberg, MSCI, MoneyControl, and other publicly available information

Disclaimer: The information provided herein is based on publicly available information and other sources believed to be reliable but involve uncertainties that could cause actual events to differ materially from those expressed or implied in such statements. The Fund/AMC is not indicating or guaranteeing any returns on investments made in the Scheme(s). The above should not be construed as investment advice or a research report or a recommendation by HDFC Mutual Fund ("the Fund")/HDFC AMC to buy or sell any commodity or any other stock or security covered under the respective sector/s. The Fund may or may not have any present or future positions in these stocks /sectors referred above. Neither HDFC AMC nor any person connected with it accepts any liability arising from the use of this material. Recipients of this material should rely on their investigations and take their own professional advice.
MUTUAL FUND INVESTMENTS ARE SUBJECT TO MARKET RISKS, READ ALL SCHEME RELATED DOCUMENTS CAREFULLY