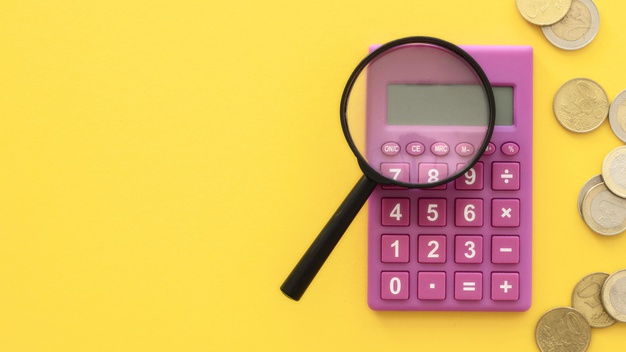 Budget 2021 is clearly high on hope and short on fear ! Markets gave a rousing salute to the 1hr 48min long first paperless budget of India.
We draw your attention to few key points which might impact you as an investor:
Fiscal Math: This year's revised estimate of Fiscal deficit no is 9.5% of GDP. For FY22 this is pegged at 6.8% and government is all out to make suitable changes to the FRBM act to change the glide path of Fiscal prudence. They expect the no to come below 4.5% by FY26.
This is clearly a pro-growth pathway and charts out that govt is all-out for big spending in next 5 years to get the economy back on track. One of the biggest reasons why, markets went berserk today.
ARC aka bad bank: Announcement of setting up a "bad Bank" by carving out bad assets of banks is a bit delayed but nonetheless a welcome move. Most of the bank NPAs are now well-provisioned or completely written down but still incrementally this has the potential to clean up the banking mess in a big way. However, there is no clarity if banks will have a flow-back arrangement of these bad assets when recovered, which could be a big positive in the long-term. If this ARC picks up assets from both PSUs and Private banks – this will be a big game-changer for banking sector. The news was enough for Bank Nifty to make a fresh life-high. Also, there is an additional 20K of capitalisation for PSU banks which was announced in the budget.
Disinvestment: There was an undertone of hustle and seriousness with regards to monetisation of Government assets via disinvestment, privatisation etc. LIC IPO seems to be on the cards for FY22 along with disinvestment of Air India. Govt also intends to divest stake from 2 PSU banks and 1 general insurer. Total disinvestment target for FY22 is set at Rs. 1.75L cr. Though this is a regular budget feature for few years – but the undercurrent this time is too strong to be ignored.
Insurance: Increase in FDI limit in insurance sector from 49% to 74% is a big move. This is a big long-term positive for the insurance sector even if it comes with the caveat that the management has to be Indian in such cases. One negative on the insurance front is a measure to tax ULIP premiums above 2.5Lacs every year akin to Mutual Funds which means there will be Long Term Capital gains tax on ULIP withdrawals now, except for the amounts received as Death benefit (which continues to be tax free)
Personal finance/Direct Taxes:

No change in Direct Tax slabs
Interest earned on PF contributions by employees above Rs. 2.5Lacs per year, will now be taxable – whether voluntary or mandatory.
Senior citizens above 75 years having only pension income, need not file tax returns now.
Reassessment of tax files now can be done only upto 3 years (reduced from 6 years) barring serious frauds of over 50L per year where the time frame is 10 years.
Advance tax liability on dividend income will arise only after declaration of such Dividend.
Income tax forms will now be pre-filled with information of Dividend income, post office and other interest income, capital gains etc.
Customs duty has been reduced on many items including Gold, silver.
Agri Cess has been introduced on number of items like Petrol, Diesel, alcohol, some commodities etc.
No TDS on dividend income from REITs and InvITs
Rules to be notified to avoid double taxation for NRIs on foreign retirement funds
Conclusion:
Impact of most budgets is felt for about 3 days in the Market and then the noise will settle down around equilibrium. It's a budget which speaks less and perhaps does more.
Markets have clearly given a thumbs-up to no changes in corporate and personal taxes inspite of the strained government finances. And government has given out a loud pro-growth signal in no ambiguous terms.
Debt markets aren't very happy with the fiscal projections and 10Yr GOI yield shot over 6% post the budget today. Clearly indicating that investors have to be cautious when getting into any long duration funds or bonds. Clearly, Budget 2021 is positive for Equities and mildly negative for Bond markets.