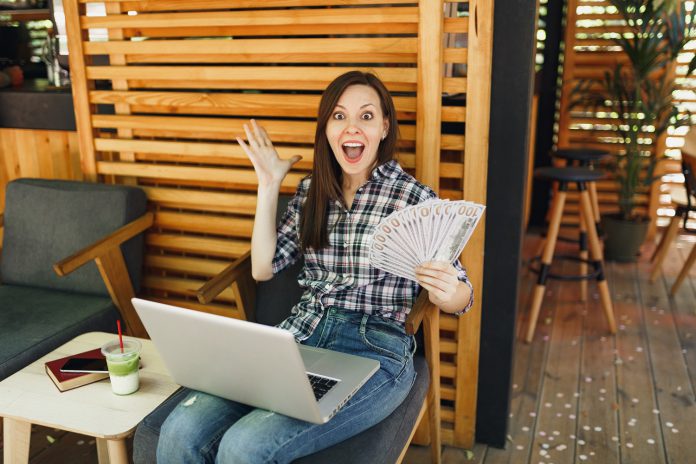 We all aspire to be stress-free in money matters and achieve financial freedom. But what exactly does the term "freedom" especially "Financial Freedom" mean to you? Every person has a different opinion of what freedom is – for a few it could be retiring at the age of 40; for some, it could be traveling the world, and for a few, especially students, it could simply be the transition from school to university. The pandemic, however, has brought a lot of things to a standstill, and it has taught us the importance of being financially independent. Covid-19 brought in a lot of job cuts, pay cuts, and paused all immediate plans of owning a house, car, etc. Currently, states are seeing various phases of unlocking, however, every individual should focus on achieving financial freedom, which will keep tough times at bay. 
So how does one attain financial freedom? All it requires is planning as early as possible. For the purpose of better understanding and application, we have written suggestions and recommendations basis different age groups.
(I) Age Group 21 – 30 
This age is quite crucial in terms of planning your investments and finances. Securing a job gives you financial independence, however, we tend to indulge in splurging on unnecessary things. This is the best time to begin your investments as individuals have a high-risk tolerance level and can be aggressive in investment planning. You could opt for a good mutual fund scheme, PPF, and not to forget the stock market. A good plan will help you understand more about various financial instruments, your risk appetite and with regular monitoring, you could save as well as reap the benefits. Those who are married and have kids could even look at insurance, health policies, and invest in saving schemes for children.
Few Tips:
Follow the high aggression approach
You could begin investing with a small sum of money, and increase the amount as your financial stability and status improves
Invest about 75% in equity and the balance in debt
Include direct equity, equity mutual funds, debt mutual funds, PPF, insurance in your portfolio
Begin budgeting and clearing your debts
Always have a good credit score
Consult with financial advisors if you are a newbie in the area of investments
(II) Age Group 31 – 40
People in this age group would find have a lot of responsibilities – for instance, the education expenditure of children, purchasing a house, marriage expenses, health policies, and the like. This is the time where a lot of you will be having a stable career with work experience. If you have already begun your investments, and are unsure of how to proceed further, you could seek the assistance of financial advisors. A financial advisor will understand your financial status, risk appetite, and your long-term and short-term goals. Once this is considered, they will guide you on the financial options that are best suited for you. There are plenty of options that also offer tax benefits that you could consider investing in.
Few Tips:
The aggression approach to be followed here is high-moderate
You could opt for mutual funds that will help achieve short-term goals as well as long-term goals
Equity investments could be limited to 60 percent, debt – 25 percent, and cash – 15 percent
Do not forget to keep a check on health policies and life insurance
You can also invest in direct equity, hybrid debt-oriented funds, ULIPs, schemes like Sukanya Samruddhi, Monthly Income Plans
(III) Age Group 41 – 50
Here an individual will be having a lot of responsibilities – education of children, supporting the parents, etc., which ensure the expenses are stretched to the maximum. The investments in this age bracket would shift towards security and the focus on risks would be minimized to an extent. This means the risk tolerance level is medium for people in this age bracket.
Few Tips:
Follow a moderate aggression approach. 
Investments in equity can be reduced to about 40 percent, investment in debt can be about 25 percent and about 35 percent cash.
This is a substantial change from your previous allocations as now your focus is on taking a lesser risk and accepting moderate returns while ensuring the safety of your funds through higher debt investment.
(IV) Age Group 51 – 60
This is also known as the pre-retirement stage. An individual in this age bracket is aware that there will be a stop to regular income pretty soon and they would need some kind of substitute to that to ensure the retirement is quite comfortable. The risk appetite is reduced to low in this bracket. Here, you will observe that cash investments take over equities.
Few Tips:
The aggression approach would be moderate-low.
Investments in equity can be reduced to about 20 percent, investment in debt can be about 35 percent and about 45 percent cash.
(V) Age Group Post 60
This is the stage where most of us would have retired from our jobs and regular income by way of jobs is Nil. In this stage, one must focus on having a plan that takes into consideration your lifestyle, as well as unforeseen contingencies. Here, the risk appetite will be the lowest in contrast to any of the prior age brackets.


Few Tips:
Opt for conservative investments with an 80 percent cash exposure and exposure towards debt can be 20 percent.
Make sure your portfolio includes the Senior Citizen Savings Scheme available for anyone above 60 years of age
Also, check out the Pradhan Mantri Vaya Vandan Yojana that offers senior citizens an assured return of about 7.4. percent per annum.
Conclusion
As an individual moves ahead in life, their needs, expenses, and goals undergo a shift. This calls for a shift in investment planning as well. What is important to bear in mind is that irrespective of the age bracket or economic situation like a job loss, or a pay cut, one has to be financially independent and able to carry on his/her daily life without any hassles. This requires planning for savings and investments at an early age – the earlier, the better. If you haven't started the process yet, it is never too late to start. Get in touch with a financial advisor, put forward your goals and risk appetite, and walk down the path of financial freedom.