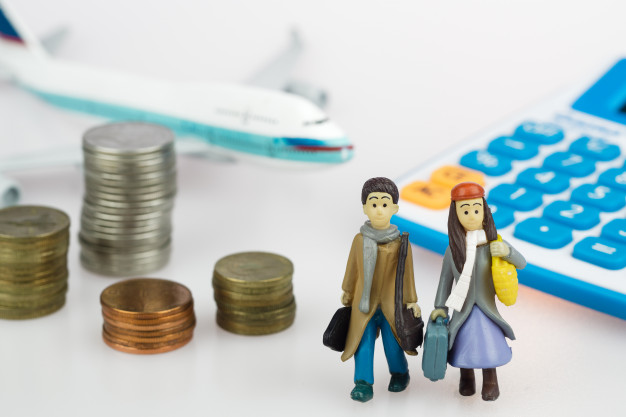 Summers are here and it's time to plan for an exotic vacation. Taking a walk on the gorgeous beaches of Bora Bora or trekking through the Himalayas – the world is truly your oyster when it comes to planning your dream vacation. But the most important question still lingers on your mind – how to work out the best budget for your travel? Worry not as we present the top tips for planning a travel budget. So before you make your flight and hotel reservations, make sure to go through this mine of information.

Start as early as you can

The early bird catches the worm and the best travel deals too. As soon as you have decided the destination, start looking up travel deals. You stand a chance to end up with discounted airline tickets and best deals on accommodation if you start planning in advance. You can set Google alerts for ticket prices and score the best deals.

Set your priorities

A lot of the travel budget depends on the kind of experience that you want to have. If you want a luxurious vacation, you cannot have the same budget as that of a backpacker. Or you may want to visit a destination for a particular experience it offers and therefore, you need to plan your finances accordingly. So it always helps to identify what is it that matters to you the most – if you are going for a beach vacation, would you spend money on scuba diving or splurge on spas? Do you want to try out local cuisine or only stick to the fare offered at your hotel? Do you want to try out hostels or B&Bs or definitely need a comfy hotel room?Identify what matters to you and plan your finances in that manner.

Plan your itinerary

Having a plan not only saves you from unnecessary stress but also controls your budget. Once you have come up with a plan and identified what you will be doing through the trip, spur of the moment expenses will be avoided. Of course, to be extra cautious,it is good to have a buffer over your budget. But an itinerary will make you stick to the plan and not go astray.
Have a daily budget (and stick to it!)

This is a top tip from most seasoned travellers which is often overlooked. Kaushal Karkhanis, who is a travel blogger and ended up traveling in South America for 6 months, swears by this tip too. According to him, it is best to have a daily budget and diligently follow it. You can also have a budget for any extra expenses that you might incur due to a sudden change in plans.
Make sure that your daily budget includes the room rates as well as the meal costs. The meals will be expensive if you choose to only sample the fare available at the hotel. If you are going to stay at a hostel or a B&B, don't forget to budget for groceries in case you end up cooking your own meals.

Track your expenses

This tip is not only useful for preparing a travel budget but also helps you to become financially disciplined. Once you are good with managing your money and are able to cut down on unnecessary expenditure, you also end up saving a neat amount which can be used for your travel budget! It is ultimately a win-win situation for you. The best way to do this is to start tracking your expenses. There are a number of apps available on your smartphones which can help you do that. Check out Google Playstore or on the App Store to get the app of your choice.

Take into account expenses for travel insurance and visas

If you are traveling to a foreign destination, it is recommended that you get travel insurance with good coverage. It is not a luxury item as it gives you the ability to claim for compensation in case of any unforeseen events like loss of baggage or any injury during activity. There are a number of players in the market who offer great plans at minimal costs. Ensure that you choose a plan with good coverage.
Whether you need a visa or not depends on the destination. Once you have decided the destination, check whether a visa is needed and the application process. On average, the visa fees are usually upwards of INR 5000. Popular destinations like Indonesia, Thailand, and the Maldives offer an on arrival visa facility for Indian passport holders.

If possible, travel in the off-season

Traveling in the off-season has its own perks. You are likely to snag cheaper airfares and great hotel deals. Plus, you get to avoid the crowd that you would encounter in the peak season. When you travel in the off-season, you can insist on getting a better package deal from the hotel or request for freebies like complimentary WiFi, meals, complimentary transfer to airports, etc.

We hope that the above tips are useful and help you to plan your travel budget with ease. Happy traveling!