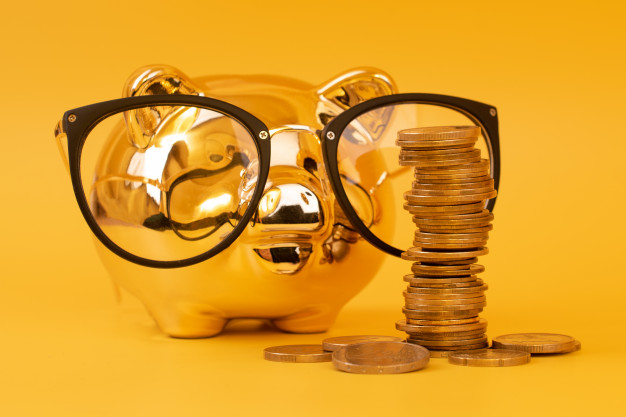 Everyone who has set out on an investment journey wants to save a large corpus of money. However, it is a common misconception that you need to start with an extraordinarily huge sum if you're going to accumulate a sizeable amount. It is wiser to start small and ensure consistent savings to reach the investment goal. Mutual funds are an excellent avenue for investment that can help you to generate significant savings. By investing through a systematic investment plan, it is possible to realize your dream of being a crorepati. This post will take a look at how you can invest in mutual funds through SIP to save over INR 1 crore.
How much to invest
One of the common questions that cross the mind of every investor is the right investment amount. It is important to remember that the investment amount will depend on several factors, including risk appetite, investment horizon, and investment goal. If you are receiving a return of 12% from the equity mutual fund scheme, a SIP of INR 5500 every month for 25 years can help you reach INR 1 crore target. If you wish to increase the tenure to 30 years, then you can start with a SIP of INR 2900 per month.
Don't ignore the importance of an investment plan.
Choose mutual funds based on your investment goals and risk profile. Always remember that there is no strait-jacket formula when it comes to investments. Every investment should be tailored to your unique needs and expectations. Therefore, it is essential to lay down a plan to curb the tendency to invest in random schemes. If you are a conservative equity investor, then try to invest more in large-cap mutual funds. If you have a moderate risk appetite, choose multiple cap schemes.
Increase the SIP amount every year
Try to increase the SIP amount by 10% every year to create a more significant corpus. If you have started with a SIP of INR 5000 for 20 years in a scheme that generates 12% returns, you will generate approximately INR 50 Lakh by investing INR 12 Lakh over 20 years. However, if you peg the SIP amount at INR 5500, the total investment amount will be INR 34,36,500, which will give you INR 1 crore at the end of 20 years. Increasing the SIP amount can also help you to protect yourself against the impact of inflation.
Keep an eye on the performance of your investments.
It is essential to monitor your investments and track their performance. Review the investment portfolio every six months. Check if the schemes that you have invested in are exceeding the benchmark. If you are not happy with the schemes' performance, it is time to sell off the investments and get more returns on your investment by parking your money elsewhere.
Get the advice of the experts.
It is very easy to get swayed by the plethora of mutual fund options available in the market. However, you may end up investing your money in mutual funds that look attractive only on paper. Not being well informed can prove to be a hindrance to your plan of making INR 1 crore. So it is always helpful to seek the advice of professionals who can help you pick suitable schemes.
Invest in direct plans over regular plans to get more returns
Mutual fund investors can now invest in mutual funds directly without intermediary involvement, such as an agent or broker. Accordingly, there are no commissions involved in a direct mutual fund plan. If you invest in a regular mutual fund plan, be prepared to shell out the upfront and trail commission ( which is typically between 0.8% to 1.5% annually) to the distributor. A regular mutual fund is more expensive when compared to a direct mutual fund plan and generates lower returns for the investor. So if you want to save over INR 1 crore, it would be advisable to pick a direct plan.
Conclusion
Picking suitable mutual funds to invest in is a skill. So make sure to assess each option before you invest thoroughly. Start your investment journey as soon as possible because the value of INR 1 crore in relative terms will be less over a period of time. Also, be mindful of sluggish GDP, increase in tax rates for mutual funds, and sub-par performance of the market.
If the above sounds overwhelming, there is absolutely no reason to worry. Moneyfront can help you out with the right investment decisions regarding mutual funds and help you invest in direct mutual fund plans. The USP of the platform is the easy and paperless sign-up process, and the personal advisory support provided for investment decisions. You can also review the investments and alter the course should you feel the need. So start your mutual fund investment journey with Moneyfront and watch your investment soar.