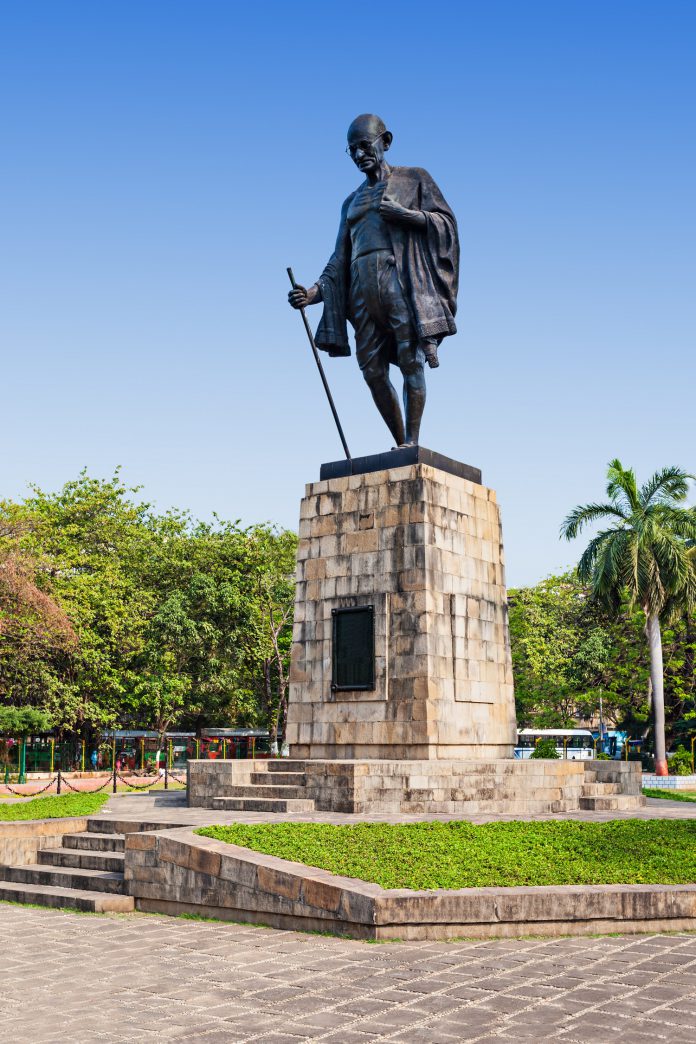 October 2nd holds a very special place in the heart of every Indian. We celebrate the birth anniversary of the "Father of The Nation" – Mohandas Karamchand Gandhi, who is famous as Mahatma Gandhi. He has been an inspiration to people all over the world and continues to inspire through his teachings and ideologies. He was a staunch believer of Satyagraha and helped India attain Independence by way of his non-violent protest against the British. There are numerous examples from the life of Mahatma Gandhi that astonishes one and all. He firmly believed that India would be a free country and it was this belief, perseverance, and patience that helped India become an independent nation. On this memorable occasion, let's look into some of his principles and teachings and understand how they could help us in the area of investments.
1. Start Small
For all the beginners or those who fear to tread the path of investments, it is essential to make a start. Whether it is lethargy or exercising caution, one must set these aside and begin with small steps. Mahatma Gandhi began the fight for freedom with small movements, and motivated people to do so as well. The path to success might appear rigid and tough, but what matters is one needs to give it a try.
2. Patience and Resilience
Gandhiji is known for his fight for Independence using non-violence, and this method requires a lot of patience, resilience, and composure. It is an example of courage and mental strength which left the Britishers perplexed! Any investment, be it long-term or short-term, calls for a lot of patience, to see the returns that you dream of. An investment needs to be held for a while to give you the returns you desire to help you achieve your goals. At times, certain market events could create chaos and you might want to get rid of your investment at a loss; however, remember that a little bit of patience will actually make you see the best side of your investments.
3.The Time is Now!
Mahatma Gandhi focused on action rather than simply giving speeches. In the world of finance and investments, being a Pragmatist will definitely make a lot of difference. There is no perfect time to begin your investments; the best time is "now". Start your investments in a small way, right now, and this will help you in the future. As rightly said by Mahatma Gandhi, "The future depends on what you do today".
4. Be Perseverant
"Where there is a will, there is a way". Investments and perseverance go hand-in-hand. To get the desired returns and rewards from an investment, one must allow the investment to grow; and this requires time, patience, and dedication. Just like Mahatma Gandhi's non-violent freedom movement required a lot of determination, which was the key to its success; a successful investment requires perseverance on part of the investor. Never be in a rush to dispose of good investments just because of certain unpredictable events in the market.
5. Be Self-Reliant
Being self-reliant or self-dependent has been one of the most important lessons that Mahatma Gandhi has taught us. It is important that prior to making any investment, one should research well on the investment, look into its returns history, etc., rather than simply relying on information shared by any random source. It is always better to know where your money is being invested as this will help you analyze if any changes need to be done to your investment portfolio or not.
6. Risk & Return
Every investment comes with its share of risks and returns. Research is the key to getting yourself the best and reliable investment. At times, there could be suspicious companies that come up with schemes that seem attractive, for instance, offering huge returns in a period of 1-3 months! Never get carried away by such offers. Always remember, everything in life has a waiting period, and so do investments. An investment requires time to grow and help you achieve your long-term or short-term goals. When in doubt, always approach a well-known financial expert, who will guide you in the right direction. As rightly said by Mahatma Gandhi, " There is more to life than simply increasing its speed".
With these principles of Mahatma Gandhi, let's begin our journey of investments with a lot of patience, perseverance, and self-reliance. Always remember that failures should be treated as a way to gain knowledge and better your investment strategies. And if you are extra cautious to take up any risk, get in touch with a financial advisor, who will guide you on the investments that are best suited for you based on your risk appetite and financial status.