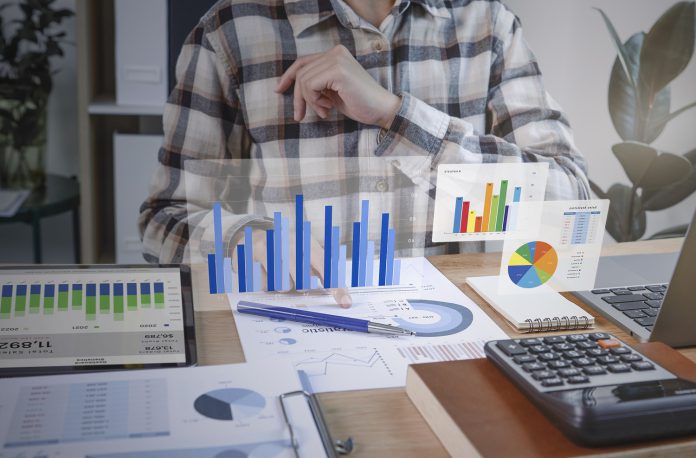 Article Shared by Quantum Mutual Fund
Equity mutual have the potential to offer long term risk-adjusted returns for investors and could be the ideal way to invest using a staggered approach or an SIP (Systematic Investment Plan). How does one select the best equity mutual fund to invest? Comparing so many equity mutual funds out there (350+) and selecting the best one that suits your needs can be a cumbersome exercise. This article tries to answer investor queries into selecting the right equity mutual fund to invest.
1) Financial Goals and Risk profile
Before setting out to choose the equity mutual fund to invest in, investors need to first determine their personal criteria. These include their financial goals such as buying a house, child's education, retirement. Also, the investor needs to incorporate their investment horizon carefully and more importantly, their risk-appetite when filtering out equity mutual funds.
Age, income, financial commitments all add up to determine their risk appetite. Based on these parameters, investors can then go on to shortlist the equity mutual funds that meet their requirements. Investors can ask themselves these questions to gain some clarity on their risk appetite and financial goals.
Are you able to afford and accept swings/volatility in portfolio value?
Will the money be utilized for short-term expenditures like a family vacation or long-term goals like retirement?
2) Consistency of performance across market cycles
Instead of focusing on last year's top performers, investors need to go a bit deeper to select an equity mutual fund. What matters more than the recent performance of a fund is the fundamentals of the fund. A good yardstick to measure an equity mutual fund is to evaluate the consistency of their performance across market cycles.
Assess the mutual fund performance across 1 year, 3 years 5 years, 7 year & 10 year periods. Also, evaluate the performance with peers and the benchmark index. Finally, evaluate whether its returns are more or less than the category average?
Sometimes a fund does better in a bear market and while others do exceptional in bull markets. For example, a broad-based economic growth acts as a catalyst for Value style to do well. On the other hand, high inflows and low inflation may be conducive for growth style. Such cyclical factors may lead to fluctuations in the fund performance across market cycles.
3) Risk-adjusted performance of the scheme: Look for ratios such as alpha which is the excess return of a fund compared to its benchmark index and Beta, which measures a fund's volatility compared to that of a benchmark. One can also look at risk-reward metrics like Sharpe Ratio or Sortino Ratio to see the scheme's potential to generate risk-adjusted returns. Sharpe Ratio measures the return per unit of risk. The Sortino Ratio determines the potential of a fund in capping its downside volatility.
Fund A generates a return of 12%, while fund B delivers a 11% return.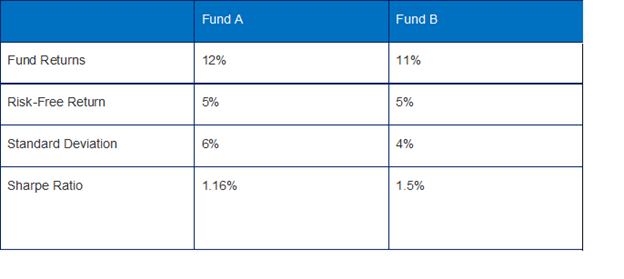 Prima facie, fund manager A has performed better than fund manager B. However, we find that the Sharpe ratio of fund B is better, which means it can deliver a better risk-adjusted return.
4) Portfolio characteristics: Quantitative
Other quantitative criteria to assess an equity mutual fund portfolio can be:
What is the mutual fund expense ratio?
The expense ratio is the fee charged by asset management companies for the active management of your equity mutual fund investments. The underlying components of the expense ratio include management fees, administrative costs, and distribution fees etc. Therefore, as an investor, you must target mutual fund schemes that have low expense ratios.
What is the portfolio churn rate?
Look for an equity scheme with a lower churn rate/ PTR (Portfolio Turnover Ratio) that indicates a well-researched investment portfolio. The PTR calculates the percentage of a fund's holdings that have changed in a given year. A fund whose portfolio is churned many times during a year, will incur higher transaction costs, which could impact the value of investment.
What is the portfolio composition top holdings?
Check the portfolio composition, top sectors, allocation percentage of the top five stocks in the portfolio. Evaluate the allocations made to large-cap / mid-cap / small-cap companies. Assess If the investment is tilted or concentrated towards a few stocks that can pose downside risks. Diversified equity funds tend to be less susceptible to market movements than sector-specific funds.
5) Portfolio characteristics: Qualitative
Qualitative Factors can include:
Investment processes and systems
An investor need to assess the asset management company's investment philosophy, perform a background check of its financial stability and whether it stays true to its investment mandate across different market conditions. All these parameters are indicative of good investment processes and risk management techniques in place.
Quality of Fund Management Team
Check if the fund house has a strong presence with a long consistent track record in the industry.
Those who do not have the time or inclination to choose the mutual fund themselves can look at the readymade & well-researched diversified solution called the equity fund of funds category of mutual funds. The funds in this category invest in a basket of diversified equity schemes of other mutual funds chosen after extensive qualitative and quantitative research.
Thus, it is not merely the performance of the scheme, but a blend of quantitative and qualitative criteria investors need to evaluate to select the best equity mutual funds that make their portfolio.
Disclaimer: The views expressed here in this Article / Video are for general information and reading purpose only and do not constitute any guidelines and recommendations on any course of action to be followed by the reader. Quantum AMC / Quantum Mutual Fund is not guaranteeing / offering / communicating any indicative yield on investments made in the scheme(s). The views are not meant to serve as a professional guide / investment advice / intended to be an offer or solicitation for the purchase or sale of any financial product or instrument or mutual fund units for the reader. The Article / Video has been prepared on the basis of publicly available information, internally developed data and other sources believed to be reliable. Whilst no action has been solicited based upon the information provided herein, due care has been taken to ensure that the facts are accurate and views given are fair and reasonable as on date. Readers of the Article / Video should rely on information/data arising out of their own investigations and advised to seek independent professional advice and arrive at an informed decision before making any investments. None of the Quantum Advisors, Quantum AMC, Quantum Trustee or Quantum Mutual Fund, their Affiliates or Representative shall be liable for any direct, indirect, special, incidental, consequential, punitive or exemplary losses or damages including lost profits arising in any way on account of any action taken basis the data / information / views provided in the Article / video.
Mutual Fund investments are subject to market risks, read all scheme related documents carefully.