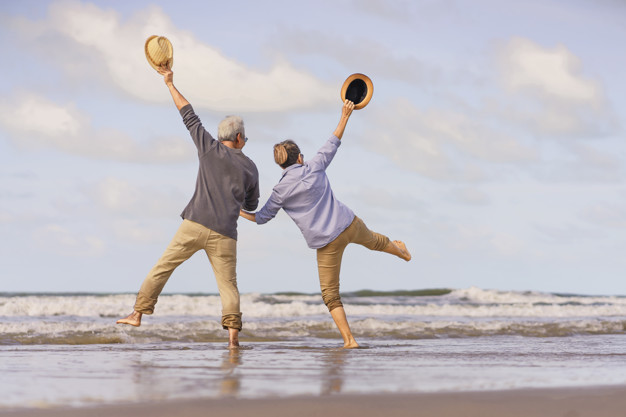 Retirement is probably an aspect that is sidelined until we attain a certain age like 35-40 years. That is when we have questions about when should we plan on retiring, how much is to be invested or saved for retirement, etc. However, what we must remember is that financial planning for short-term goals or even for retirement must be done in the earlier years itself. The best way of creating a stream of guaranteed income is by owning a property and then leasing it out, thereby earning by way of rent. The main question that troubles us all while we plan on our retirement is how much is needed to live comfortably during retirement? It is important to plan to create a steady income for a minimum of 30 years post-retirement. Furthermore, various other factors must be considered such as high healthcare expenses, costs of caregivers, lifestyle needs, and inflation. You can secure your future by way of early and thoughtful planning in some of the ways mentioned in this post.
1. Proper Planning
We must always be aware of our income requirements which helps in planning well for retirement. It is advised to be cautious and always plan for saving or investing more than what is required. First, create an estimate of your expenses. As per the thumb rule, you would need just 70% of your last drawn income, but you can always include a higher percentage, to be on the safer side.
2. Investment: 4 percent rule
Another important factor is you must know the income that can be derived from your investments. The best method is the 4 percent rule that was derived by William Bengen. This rule might not be perfect, however, it is a great guide. As per this rule, a retiree must have an investment portfolio consisting of 50% each of equity and bonds, and they can withdraw about 4% of their portfolio every year post-retirement to lead a comfortable life. According to this rule, investments have to be long-term for about 30 years.
3. Plan your retirement early
In case you opt for the above 4% rule to guide you, and aim at withdrawing Rs 1 lakh a month post you retire, your investment corpus has to be a minimum of Rs 3 crore. This means that retirement planning must begin when you are in your 20's. However, in case you have not begun your investment yet, you will have to invest a lot more in order to achieve the target of Rs 3 crore.
4. Investment in real estate
The best way of creating a stream of guaranteed income is by owning property and then leasing it out to earn rent. If you own multiple assets, your rental income will be much higher. This is why most of the seniors tend to lease out their residence and they move into senior care. Furthermore, rents also tend to increase each year, thereby helping you during times of inflation. Therefore, it is wise to invest in properties when you are young. Additionally, real estate assets can be sold to create an extra corpus for further investment.
5. Reverse mortgage
You can also create a stream of income from the property by opting for a reverse mortgage. Though this isn't a very popular option, it can be considered as it helps create a good stream of income.
6. Mutual funds
Another way of ensuring a consistent income post-retirement is by investing in mutual funds. Such investments are highly liquid and enable investors to earn steady incomes. These investments are less risky in contrast to making investments in stocks and they also offer investors a good return on their investment.
7. Post Office Monthly Income Scheme
This is an investment scheme that gives you a fixed and assured return of about 7.7% every year, thereby giving you a fixed monthly income, ensures your initial capital is intact, and gives you better results in contrast to various debt instruments. You also have the option of a recurring deposit scheme to park your income. The scheme has a maturity period of 5 years. Though the scheme has no TDS, interest earned on it is taxed.
8. Senior Citizens Saving Scheme (SCSS)
The Senior Citizens Saving Scheme (SCSS) is an investment scheme offered by public sector banks for senior citizens. Seniors who are 60 years and above can invest up to Rs.15 lakh. At present, the scheme offers an interest rate from April-June 2020 of 7.4%. The scheme is also eligible for tax benefits u/s 80C.
9. Pension Funds
Along with the various options discussed above, senior citizens can invest in some pension fund schemes. These investments are low on risk and aid in preserving capital, but they offer lower returns too.
10. Senior living community
With age, the cost of living sees a spike and this is the fact of life. The costs could include that of caregivers, healthcare costs, security, physiotherapy, etc. The best option is to invest in a good senior living community, where the costs and resources are shared by the community. This makes it easier to live a decent lifestyle than living all alone. Additionally, the services would also include healthcare, meals prepared by chefs, quality housekeeping, wellness programs, recreation facilities, and sports. An added advantage in these communities would be high security and trustworthy staff. In addition to this, there are a lot of benefits that come with a senior living community that would not be possible living alone.
Retirement is a phase of life that one needs to prepare for early in life. Though you can plan out your savings for your retirement and ensure you have a consistent income post-retirement, even after your retirement, you could invest in some good investment options to keep the flow of income intact. We hope this post gets you back on track and helps you plan the way ahead for your retirement.