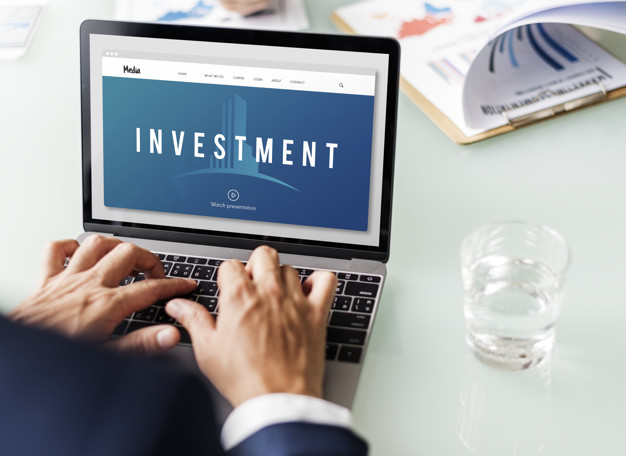 Success is often measured by the accomplishment of goals like owning the car of your dreams or your dream house and in particular, the wealth one amasses over a period of time. However, how does the process of wealth creation take place? How does an investor become successful in creating wealth within a specific time frame? What is it that makes an investor successful? We have 10 investment habits that are worth your time and investment.
(I) Financial Planning
It is essential to have a financial plan in place. How can this be achieved? An investor needs to list down his/her financial goals and time frame to achieve them. In addition to this, it is important to understand their level of risk tolerance. Once these are listed out, a financial plan can be constructed against them. This helps an investor to stay focused and ensure all their responsibilities are met. In addition to investments, an investor must also consider taking life as well as health insurance for their family and themselves.
(II) Understanding and Tackling Inflation 
Inflation is constant and will increase with time. It diminishes the "purchasing power" of money. An investor must understand that money shouldn't be left "idle"; rather it should be invested wisely to ensure growth and beat inflation. The most popular and successful option used by people worldwide is an investment in equities, which has helped in wealth creation. Yes, investing in markets has a downside – volatility; however, this can be taken care of by understanding your levels of risk tolerance. Hence, rather than worrying about the rising costs, one must divert one's attention to investing wisely.
(III) Diversifying your Portfolio
Investing becomes successful only when an investor diversifies his/her portfolio. Diversification refers to including a variety of investment options in your portfolio such as equity, bonds, mutual funds, gold, insurance, etc. This enables an investor to control the level of risk, thereby helping them have a portfolio that has a lot of growth potential. Diversification can be done across sectors, regions, styles of investment, etc. This is a great way to strike a balance between risks and rewards.
(IV) No Scope for Greed or Fear
One thing constant about markets is volatility. Any changes in policies, economic or political scenarios, or the unfateful event of pandemics/epidemics can impact the market and lead to a downward spiral. However, this should not affect the mindset of an investor and one should stay invested and not indulge in panic reactions. Market movements are highly unpredictable, and wrong predictions could lead to huge losses. Similarly, when the markets are on high, wise decisions should be made to cash in on the profits and this is where one should resist greed. 
(V) Patience, a virtue indeed!
As an investor, once the financial goals, risk tolerance, time frame, and investment options are identified, must stay invested till their goals are achieved. Market volatility must not deter an investor from achieving his/her goals. Certain investments are made from a long-term perspective and being patient and calm will definitely help in attaining the desired results. Investments teach a person a very important quality that will help them in every walk of life – Patience.
(VI) Regular Budgeting, Saving, and Investing
Budgeting and analyzing one's income and expenses is a key element in investing. This helps a person to understand the percentage of savings every month, thereby enabling them to set aside a portion for investments. This amount can be increased over a period of time when there is a hike in salary or on receipt of the bonus, etc. Saving and investing should become a habit if you wish to see your investments grow and give you good returns.
(VII) Research, Research, and Research!
No investment would be wise if you haven't done your research on the investment option or instrument! Every company/fund manager would want you to see the best of it, and this is the reason why you should learn the art of reading between the lines. Whether you are a newbie or have moderate experience with investing, you must conduct your study on the company/fund/insurance, etc., that you wish to invest in. As rightly said by Peter Lynch, "If you don study any companies, you have the same success buying stocks as you do in a poker game if you bet without looking at your cards".
(VIII) Do not bank on Past Performance
Though we all know that we must not really rely on the past performance of companies or funds, we do not actually pay heed to it. Normally, while selecting a scheme or company, consistent past performance can be exciting and might push us to invest in it, though consistency does not necessarily indicate that the performance in the future would be on the same line or better. Instead, it is advised to conduct research on the company or fund before making an investment.
(IX) Always have an Emergency Fund
Emergencies come when you least expect it, just like unexpected guests, and you do not have a way out other than catering to their requirements. Emergencies could be as simple as breaking down your vehicle or could be severe ones like loss of a job, illness, etc. A successful investor has reserved a minimum of six month's expenses in advance by investing in liquid funds. Life can be quite unpredictable, and nothing could explain this better than the present pandemic. 
(X) Stay Debt-Free
Personal loans and credit cards definitely help in times of crisis and emergencies. However, non-payment of EMI's and monthly dues could lead to the payment of excess money by way of interest. A successful investor is one who ensures he/she stays free of bad debts and keeps debts to a bare minimum.
The process of investing and staying invested could be a bit complicated, but inculcating these simple investment habits could make anyone a successful investor.