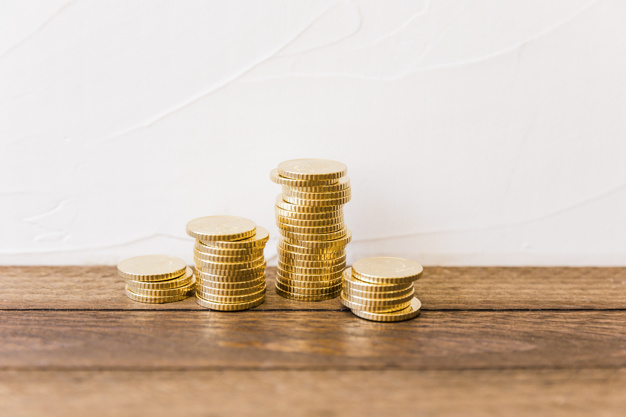 The one thing we Indians are known for is our obsession for the yellow metal, gold. Considering the difficult financial times our previous generations have seen as the economy has taken faltering steps to stability, no wonder we have grown up equating accumulation of gold with peace of mind and security. This mindset is also what has driven the prices of gold in the last few months, to make up for the volatility and the feeling of uncertainty being felt globally. Within the year, festive season pretty much marks the time when gold sale also starts seeing a spike in our country. With gold, often our objective of buying into it is multi-fold for aesthetics and investment. However, when it comes to just investing, is buying gold physically the only way out or is there a better way to do so?

Gold funds
We have all seen gold in various forms by now with the most popular means being that of jewellery. Apart from that, gold coins and even gold bars are often enough bought into by investors with the hope of buying into a more secure asset and diversifying their portfolio. However, physical gold can be a challenging enough asset with quite a few hidden costs and hassles to it.

Keeping that in mind,
today one of the far more convenient options to owning gold are the Gold funds. Backed by the precious metal, the fortunes of these funds swing as per the price of gold. However, there are quite a few financial and non-financial aspects to them that make buying into gold funds better than buying it in physical form.

Wastage and making charges
When you are buying gold jewellery, do not confuse a consumption purchase with an investment. When it comes to jewellery, the shapes require quite a bit of gold to be chipped off but as the buyer you end up paying for that wasted metal too. Apart from that, most jewelers charge atrocious making charges, which are often a percentage of the volume of gold used in the jewellery. When you consider an investment, all of these costs should factor in, which most of us conveniently forego in our calculations. In gold mutual funds, it is only the value of the metal that is taken into consideration so that your cost of investing is limited to a miniscule fund management cost.

Purity
While a lot of gold exchanges hands based on trust, many people end up getting duped while making their purchase. Only the most experienced people in the business are able to make out when it comes to the purity of the gold that you might be handling or considering. On the other hand, when you buy into a gold mutual fund, there can be no doubt that the gold backing the investment is 23.99 carat.

Liquidity
Suppose you are in need of money and you consider selling some gold, liquidity can be a challenge. Depending on the size of the gold that you are storing, it makes for cumbersome values in transactions. Also, the points of exchange for physical gold are far more limited, with mostly jewellery shops or other distributors where you will need to lug in your bounty to get a fair price. When it comes to gold funds, you can choose to redeem them, in as many units as you like within market hours, from the comfort of your home.

Storage
While gold is supposed to provide peace of mind, it's storage is another matter altogether. Considering that most of us don't even keep much cash in our homes these days, storing gold is also fraught with danger. The alternate of hiring a locker for storage entails more hassle and cost, adding to the invisible costs of "investing" in physical gold. On the other hand, gold funds are happily secured in a mutual fund or demat account.

Smaller ticket size
Today, the price of a single gram of gold has almost touched Rs. 40000 and when bought in pure form, it is a minimum quantity that you end up needing to buy. However, with a gold mutual fund, you can start investing in it with a miniscule amount of Rs. 1000. In fact, to make it a regular habit, you can even start a SIP in a gold fund and gradually build on your allocation to this asset.
If Dhanteras and Diwali are about prosperous new beginnings, start it this year in a smart new way with Gold Funds. Check out some of the industry best gold funds to start your investment now.